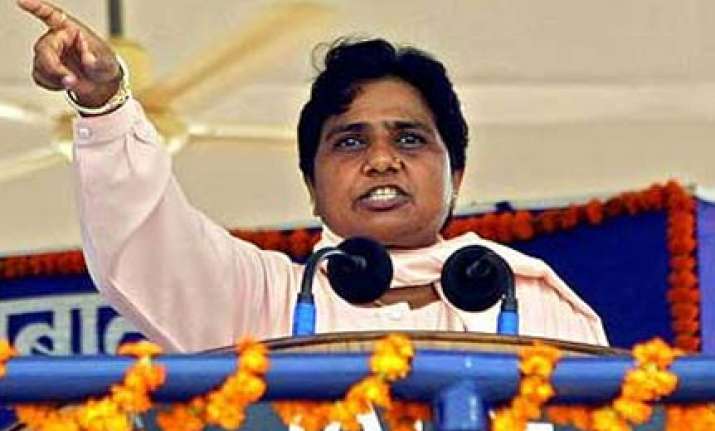 Lucknow, Nov 25: Hitting back at Sonia Gandhi, Uttar Pradesh Chief Minister Mayawati today said Congress, which ruled the state for over 40 years, alone was responsible for lack of basic infrastructure facilities.
"Congress, which ruled the state for over 40 years and was in power at the Centre for 50 years, is responsible for the backwardness and lack of basic infrastructure facilities in the state. The party never did anything for the state", Mayawati said.
She was reacting to Gandhi's statement in Allahabad that the state government does not seem to have the will to utilise the billions of rupees allocated by the Centre for improving the living conditions of its own people.
The chief minister said whenever funds were sought for the development of the state from the Centre, it did not pay heed to the demand and even delayed allocations which the state was entitled to.
"The state has to get Rs 34,083.54 crore from the Centre. It has got only Rs 16,414.16 crore and the rest is still pending", she said.
Mayawati alleged that the Centre was adopting apathetic attitude towards state while sanctioning funds for medical education, Panchayati Raj, education, rural development, family welfare, agriculture and irrigation.
She said the Centre was yet to release Rs 2,351 crore for flood relief, Rs 5962 crore for PM Gram Sadak Yojna (PMGSY) and Rs 9700 under Rajiv Gandhi Rural electrification programme.
"I have demanded special economic package of Rs 80,000 crore from the Prime Minister after I became Chief Minister in 2007....but nothing was done", she claimed. PTI