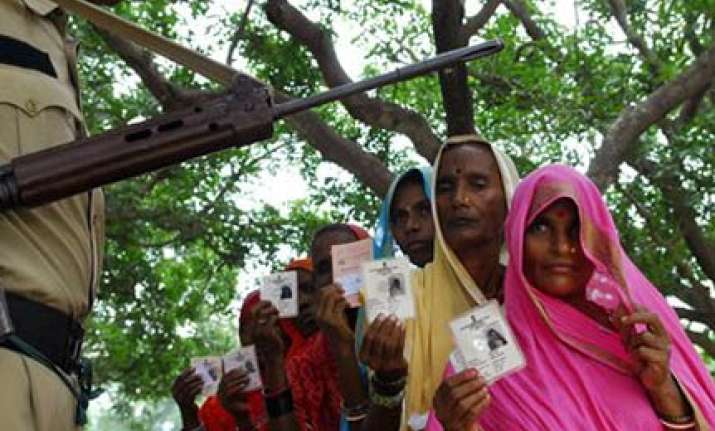 Sitamarhi/Muzaffarpur, Oct 24 : Maoists on Sunday  raided a polling centre in Sitamarhi district and set fire to poll materials, while a Minister escaped unhurt in an attack in neighbouring Muzaffarpur district in the second phase of election being held in 45 constituencies.
Heavily-armed Maoists raided the polling centre (116) at Subaigarh in Runisaidpur constituency and burnt down the electronic voting machines besides other materials early this morning before voting began, Superintendent of Police Rakesh Rathi told PTI.
Three polling personnel, presiding officer Baldeo Prasad Yadav, K N Sigh and Satyendra Patel were missing after the incident, Returning Officer for the seat Shivdani Singh said.
Substitute polling materials, including EVMs, and poll personnel were rushed to the booth and voting began as per schedule, Singh said.The Maoists have given a call for election boycott in Bihar.PTI