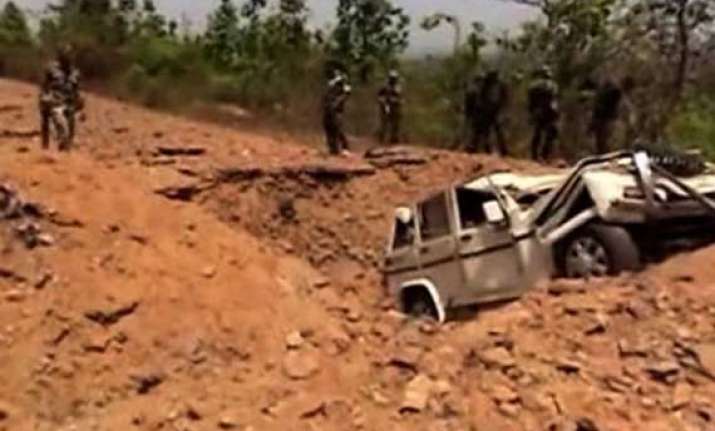 New Delhi: Maoists attacked a civilian jeep yesterday carrying a pregnant lady back from the hospital in red corridor in Latehar district, Jharkhand in which four were injured.
According to the injured people, the insurgents started firing blindly at the jeep which went on for nearly an hour.
'While we were going, the militants came and started firing. We were three people and there was a driver and we bolted the doors and windows and spent the night in the forest. Four people have been injured,' said an injured, Sunil Singh.
'We heard sounds and we saw them going there. We hid in our homes for our security.If we would have come out, we would also have been attacked.We are poor people,' said a resident, Mahendra Bhokta.
Maoists, also known as Naxals, have killed police and politicians, and targeted government buildings and railway tracks in an insurgency that has killed thousands since 1960s.
The Maoist issue in India has become a serious concern for the state administrations as it has been taking toll on lives and properties in many provinces across India.
The new government has stepped in bearing huge responsibility of combating the issue.
The rebel group, which claims to be fighting for the rights of the poor and landless, controls some of India's mineral-rich areas and operate in large swathes of the eastern, central and southern countryside.
The rebels are estimated to number 7000 hardcore fighters in nearly a third of India's 630 districts.