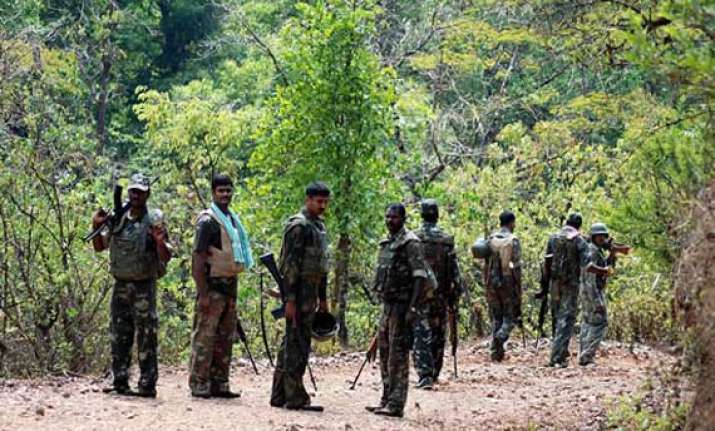 Muzaffarpur: The Bihar Police on Sunday arrested a Maoist allegedly planning to disrupt Lok Sabha elections in Muzaffarpur district.
Around Rs 5.5 lakh cash, some explosive material and Naxal literature was seized from him.
Muzaffarpur Senior Superintendent of Police (SSP) Ranjit Kumar Mishra said the Maoist, Ram Kishore Sahni was arrested on a tip-off from Tengrari village. The raid was led by ASP Rana Brajesh, who heads the anti-Naxal operations in the district.
Ram Kishore was nabbed from a house in the village. He is a close relative of Maoist zonal commander Devendra Sahni alias Ratnakarji, and was planning to disrupt the upcoming Lok Sabha polls in Muzaffarpur," said Mishra.
The Muzaffarpur Lok Sabha constituency is Naxal-affected. It is going to polls on May 7 along with six other constituencies Sheohar, Sitamarhi, Hajipur, Saran, Maharajganj and Ujiarpur.
Of these Sheohar, Sitamarhi and Hajipur are contiguous to Muzaffarpur, and are affected by Left Wing Extremism (LWE).
The arrested maoist has been taken to Town police station for further interrogation. The SSP said raids are being conducted at many places on the basis of this information.