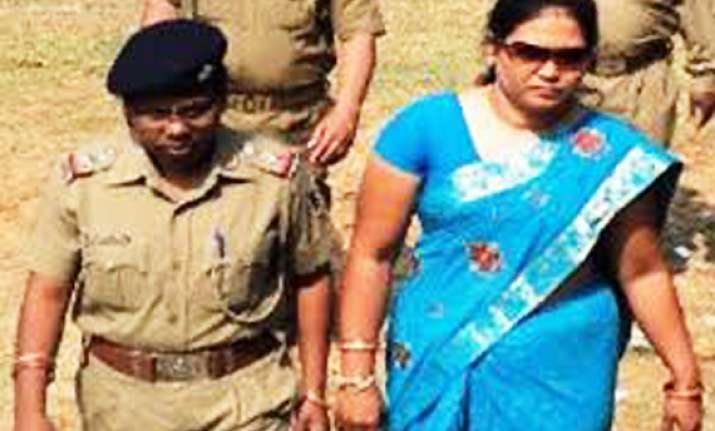 Bhubaneswar, Apr 10:
Freed from jail after her acquittal by a fast track court due to lack of evidence in an encounter case in Odisha's Rayagada district, Subhashree Das today feared re-arrest by the police for her alleged involvement in the 2008 Nayagarh attack case.
Gunupur Additional District judge B Pratap Chandra Patnaik acquitted Subhashree alias Mili Panda, wife of Odisha's top Maoist leader Sabyasachi Panda, due to lack of evidence.
Subhashree was first arrested and sent to jail in 2010 in a case related to Unlawful Activities (Prevention) Act.
In another case, she was also accused of involvement in the exchange of fire between Maoists and security forces in Kutinguda forest of Gudari area in 2003.
Her release is significant because Maoists had set her release as one of their several demands in return for the release of abducted Italian national Paolo Bosusco.
Bosusco, a Puri-based tour operator, was taken hostage by the CPI (Maoist) faction led by Sabyasachi Panda on March 14.
"I apprehend arrest again as the police had already obtained a non-bailable warrant against my name from Nayagarh.
They may arrest me anytime, today or some time later," Subhashree told reporters after her acquittal.
Claiming that her release from jail had nothing to do with the ongoing abduction episode created by her husband, Subhashree criticised the state government's 'plan' to arrest her again while announcing to facilitate her release.
"The court acquitted me as there is no evidence against me," she said lauding her Maoist husband. "He (Panda) has been working for masses and I am sure he will be successful in his efforts. However, Maoists should shun violence," she said.
Replying a question, she said she would certainly be interested in "transparent politics".
"I will work for the people if the government allows me to stay in the mainstream. I fear they will again send me to jail," she said.
Subhashree, who was first arrested in a case relating to Unlawful Activities (Prevention) Act in January, 2010, was acquitted by the high court in September 2011.
However, she was again arrested in connection with the Kutinguda encounter case.