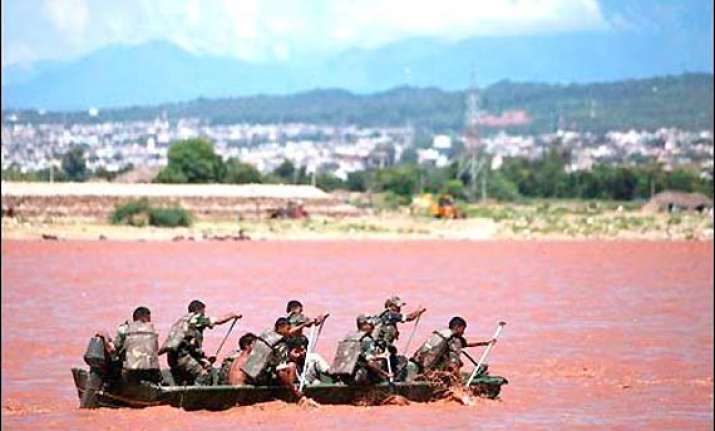 Jammu, Aug 5: Timely rescue efforts by police on Monday saved a man trapped in flash floods in the border Rajouri district of Jammu and Kashmir, an official said.
A police officer told IANS that Tufail Hussain, an employee of the state public health engineering department, was trapped in Darhali river in Rajouri district while trying to cross it.
"On receiving the information, police swung into action and a rescue party along with the team of state disaster response force (SDRF) rushed to the spot and saved Hussain," said the officer said.
About a dozen civilians had been trapped in a mudslide triggered by a cloudburst in Kargil town of Ladakh region last week.
Army and police rescue teams had saved the trapped people and also managed to pull out over a dozen vehicles from under the mud.