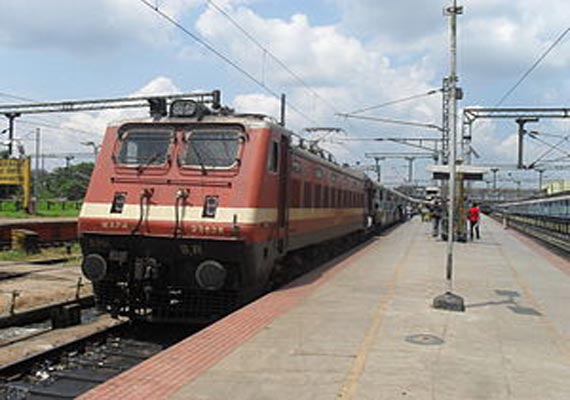 Coimbatore, Jul 22:  The passengers waiting for the Sabari Express on the platform of city railway station were surprised to see a man's head stuck on the crash guard of the engine today.
When the train, proceeding to Thiruvananthapuram, arrived at the station around 8.30 AM, the passengers, who were in hurry to get in noticed the head and immediately informed the Railway Police.
Police officials recovered the head and enquired with the driver, who told that that one man had jumped before the train near Somanur, about 25 KMs from here, police said.
The man and a woman, with child, were quarreling near the track, he told the police.
As the train was no stop in between, the engine driver drove to City Railway Station.