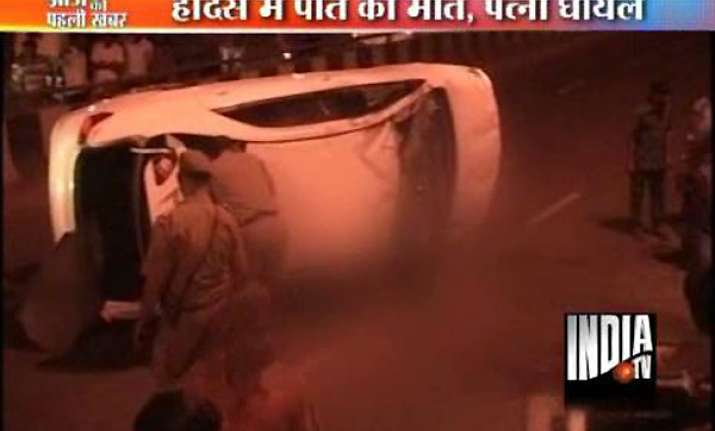 New Delhi, April 13: A man driving a Toyota Altis car was killed on Thursday night  when his car hit a  divider in Hauz Khas ner the Metro station.
The car was being driven at a speed of 150 km per hour, police said.
The impact was so heavy that the torso of the driver  hung out of the car window and was dragged for nearly  20 metres.  The man died on the spot, while a lady who was with him, suffered injuries.