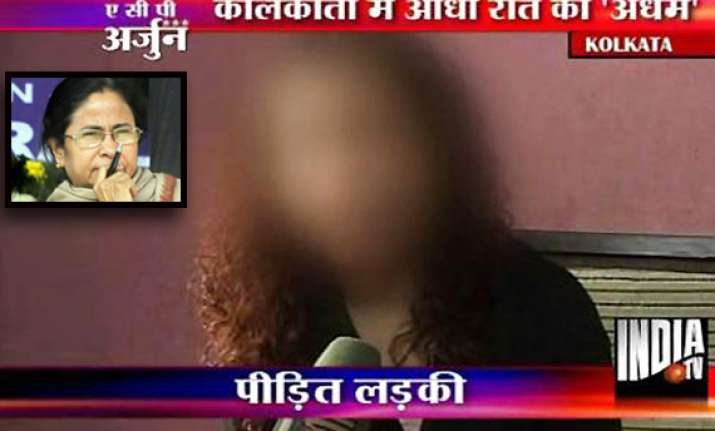 Kolkata, Feb 16: The claim of a Anglo-Indian woman that she was raped in a car in a posh locality here took a political hue today when Chief Minister Mamata Banerjee termed the incident as "contrived" and "intended to malign" her government.

Meanwhile, two persons were detained in connection with the incident even though police said there were inconsistencies in the woman's statements on the suspects.

"The incident is contrived and intended to malign my government. Truth will come out," Banerjee told reporters.

 Asked about the alleged involvement of the son of a former assembly Speaker, she said, "You have not written about it yesterday. Everything will come out."

Commissioner of Kolkata Police R K Pachnanda said there were attempts to criticise the police and the state government over the incident but there were inconsistencies in the statements of the woman.

The woman had alleged she was raped in a car when she had taken a lift while returning from a night club in Park Street on February 5, but had registered a complaint four days later. 

Earlier in the day, Joint Commissioner of Police (Crime) Damayanti Sen said that as per the immigration department report, one of the five persons named by the woman was in Canada since January 2.

Pachnanda said Kolkata police have been investigating the incident on a day-to-day basis "impartially and expeditiously".

To a question, he said police had taken a written complaint from the woman about alleged misbehaviour with her while she was lodging a complaint with the Park Street police station.

Asked about the delay in sending the woman for a medical test, he said the report was awaited.

Medical College Hospital Principal Utpal Dutta contradicted police's claim that the medico-legal examination of the woman was delayed due to dearth of a forensic expert. 

"We have 13 or 14 such experts in our hospital and any one's absence will not hamper normal work," he told a TV channel.

Two persons were detained, Sen said, but it was being ascertained if the they were present at the scene that night.  The alleged victim was also thoroughly questioned yesterday, she said.