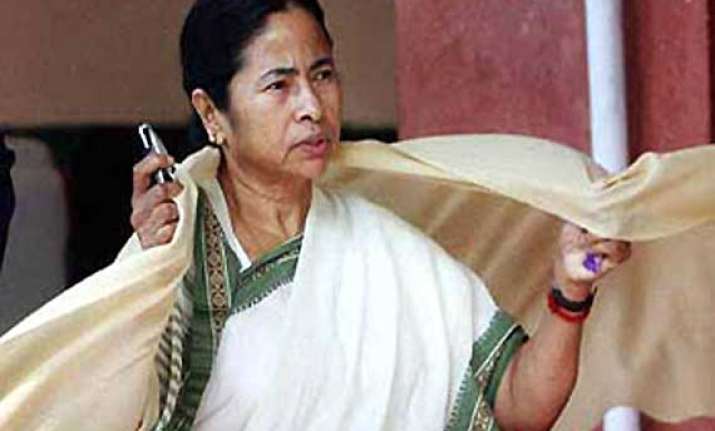 New Delhi, June 2: Expressing her unhappiness over the Rs. 2 per litre cut in petrol price, West Bengal Chief Minister Mamata Banerjee on Saturday demanded a complete rollback.
"I am not happy at the cut in petrol price by Rs. 2 per litre. It is not enough. It is still a burden on the common man. There should have been a total rollback of the hike," she told reporters at the State Secretariat in Kolkata.
"Petrol price has been hiked unjustifiably. There has not been such an increase in crude price in international market. Such hike in petrol price had been effected wilfully... People are not happy," the Trinamool Congress chief said.
Earlier in the day, she took up the matter with Prime Minister Manmohan Singh who was on a three-hour visit to the city and expressed her unhappiness at the repeated hike in petrol prices.
"I have told him (the Prime Minister) that the general people are unhappy about this repeated hike (in petrol price) and requested him to rollback the price (hike),"  Banerjee told PTI.
"I told him when there is a decrease in global crude prices, why will there be a rise in petrol prices in India? I urged him to rethink... He told me yes, there are problems faced by petroleum marketing companies," she said.
 Banerjee attended Indian Science Congress Association programme along with the Prime Minister at the Calcutta University.