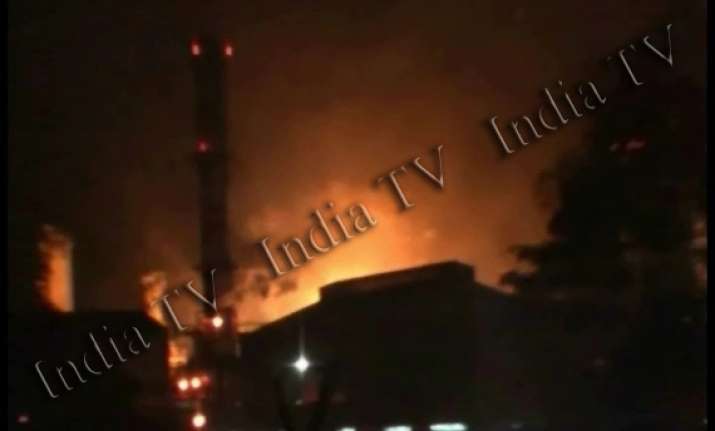 Golaghat (Assam), Apr 7: A major fire broke out at Numaligarh Refinery Limited (NRL) in Assam's Golaghat district today, with the ULFA claiming responsibility for triggering a blast which led to the subsequent fire.  
A loud sound of explosion was heard from the hydrogen cracker plant area of the refinery at 6:35 pm and a blazing fire broke out which could be seen from a distance of 15 to 20 kms in the district.
In an email to PTI, ULFA's central publicity committee member Joy Asom claimed that the outfit had carried out the blast with a 'Magnetic Time Device' on the occasion of its Raising Day today as part of its "continuous armed struggle".  
Senior police officials, however, said it was "highly unlikely that it was an act of sabotage" as the fire broke out "in the middle of the plant area and was probably due to a technical fault though the exact cause of the fire is yet to be ascertained".
The ULFA further claimed that it had used the same devise earlier in the Duliajan and Guwahati refineries last year but these claims, too, were refuted by both police and refinery authorities with inquiries revealing that in both cases the fire was caused due to technical defects.  
A senior NRL official told PTI that there was no casualty or injury as the plant was automated and there was minimum deployment of human resources in the area.  
"Our top priority is to douse the fire and the fire tenders posted at the refinery was engaged in the process," the official added.
Senior police and civil officials of the district have rushed to the spot to monitor the turn of events.