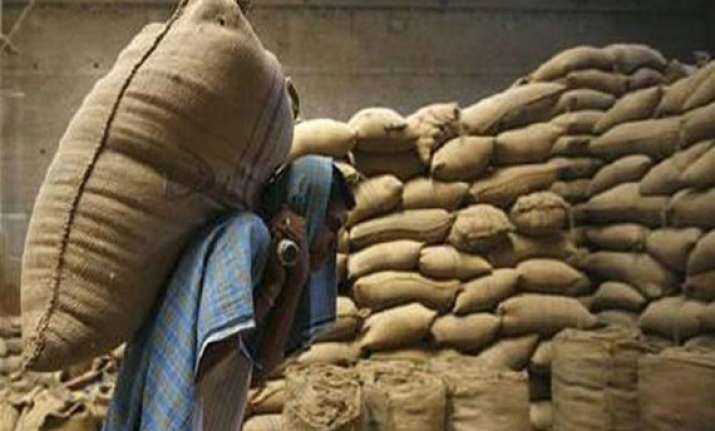 Mumbai: Maharashtra on Friday became the eighth state to implement the National Food Security Act, which will benefit seven crore people.
The National Food Security Act (NFSA), which guarantees Right to Food to 2/3rd of the population through subsidised foodgrains, is all set to be rolled out in Maharashtra from February 1, 2014, though the formal launch function was held today at Airoli in Navi Mumbai.
Union Agriculture Minister Sharad Pawar, Chief Minister Prithviraj Chavan were prominent among those present on the occasion. Subsidised food grains were disbursed to 10 people as symbolic gesture.
 Pawar said, "In the last four years, India has become self sufficient in food grain production and was exporting foodgrains to 25 countries."
"UPA chairperson Sonia Gandhi thought since our country is now self sufficient, we should empower the common man of the country in giving him the first right to food," he said.
Chavan also said that the Food Security Act was an important and landmark legislation.
The Food Security Act covers nearly seven crore beneficiaries in Maharashtra.
The NFSA is already being implemented in Delhi, Haryana, Rajasthan, Himachal Pradesh, Punjab, Chhattisgarh and Karnataka. Uttarakhand and the Union Territory of Chandigarh are likely to join in soon.
Two-third of the population become legally entitled to receive highly subsidised food grains. Each entitled person will receive 5 kg of food grains per month (i.e. Rice at Rs 3, wheat at Rs 2 or coarse grains at Re 1).
The poorest of the poor, who have been getting 35 kg of food grains, will continue to get 35 kg food grains per household per month under the Antyodaya Anna Yojana Pregnant women and children below 14 years of age will get nutritious meals, with higher nutritional norms for malnourished children.
Pregnant women and lactating mothers will get maternity benefit of Rs 6,000. Increased role for Panchayati Raj institutions and women's self help group in programme- monitoring and social auditing.
Establishment of internal grievance redressal mechanism, including call centres and help lines.
District Grievance Redressal Officers and State Food Commission for expeditious and effective redressal of grievances are some of the other highlights.