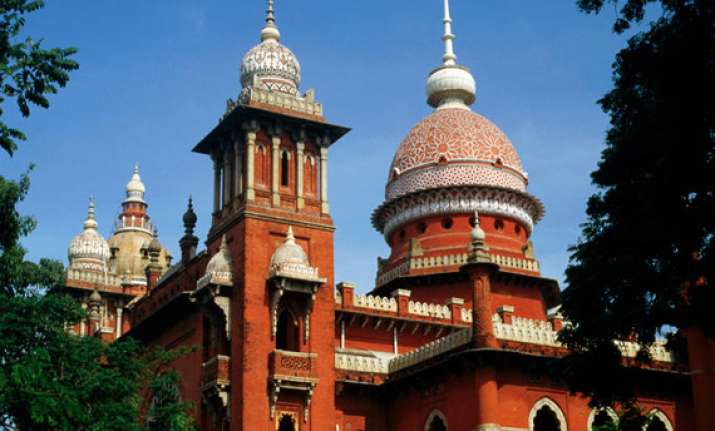 Chennai: Madras High court yesterday stayed proceedings against TD Naidu, Managing Trustee of Deenadayal (D D Medical College) Medical and Educational Trust of Tiruvallur in a cheating case registered against him.  Justice C T Selvam granted interim stay while ordering issue of notice to the SP and DSP Thiruvallur district.  
Petitioner's counsel Abudu Kumar submitted that Medical Council of India had communicated to the Health Secretary to take action against DD Medical College for its 'fraudulent' activities which was challenged and pending adjudication before the High Court.
He further contended that withdrawal of permission by MCI for establishment of a new college was stayed by the court on February 17 this year.
Immediately, on the date of stay order, this case was registered against the petitioner in a vindictive manner, he said, adding, the FIR was liable to be quashed on this ground alone.
He further submitted that the admission of students for the academic year 2011-12 and 2012-13 were subject matters pending before the Supreme Court.
The Tamil Nadu Dr MGR medical university after inspection had granted continuance of provisional affiliation for the academic year 2011-12 and 2012-13.
Therefore, the question of admitting students fraudulently in the college would not arise in the case, he submitted.
The MCI had no grievance against the college and after two years changed its stand and was acting malafidely against the college, he contended.