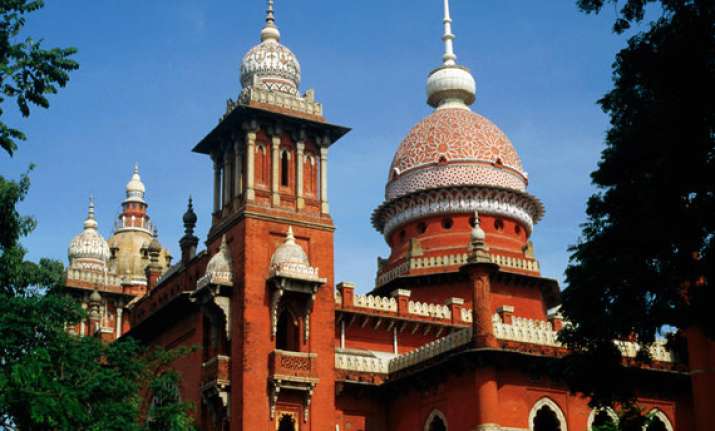 Chennai:  Madras High Court yesterday issued notice to a public prosecutor on a petition seeking direction to the superintendent of a prison near here to provide medical treatment to two undertrial prisoners and two convicts, who were allegedly assaulted by some jail officials.  A division bench of Justice V
Dhanapalan and Justice G Chokkalingam, which issued notice to the public prosecutor Shanmugavelayudham on a petition filed by director of 'Prisoners Rights Forum' P Pugalenthi, posted the matter for further hearing after a week.
In his petition, Pugalenthi said that when he visited the Central Prison-2 at Puzhal on March 3, the inmates informed him of the assault.
Undertrial prisoners Sathish (30), a Sri Lankan refugee, and Dhaya alias Gnanavarose (32) were allegedly assaulted by the jailor Ilavarasan, and wardens Muthumani, Simon and Mari Ganesh on February 28, while convicts Edmand and Sivanandan were allegedly assaulted by the same persons the next day.  
The undertrial prisoners suffered serious injuries and prison authorities had not even given treatment to the injured and they were kept in solitary confinement, he contended.
 Even after his representation to the higher authorities, no action was taken against officials responsible, Pugalenthi said in his petition, in which he sought for a direction to give immediate medical treatment to injured prisoners and take action against the officials responsible.  
Pugalenthi said failure of the superintendent of prison for not sending them for medical treatment was violative of Articles 14 and 21 of the Constitution of India and the Home Department, the Additional Director General of Police and the Inspector General of Prisons ought to have taken action against the officials responsible.