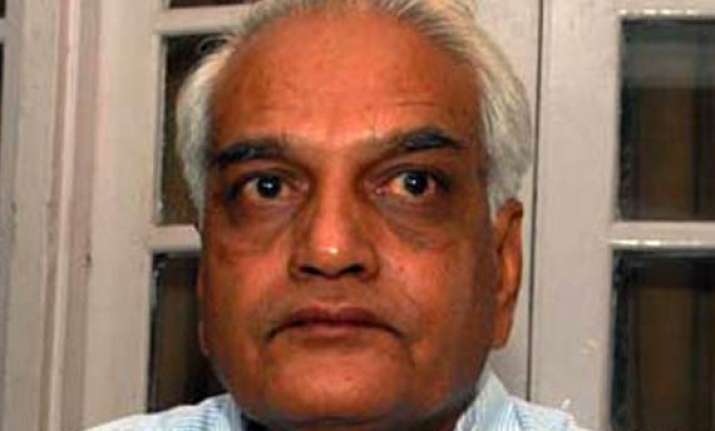 Jodhpur, Nov 19: Sacked Rajasthan Minister Mahipal Maderna, prime suspect in nurse Bhanwari Devi disappearance case, was discharged from a hospital here Friday Night amid indications that he may once again be grilled by the CBI today.

Maderna was admitted to the MDM Government Hospital on Saturday night after he complained of chest pain. 

He was being treated for mild chest pain and marginal blood pressure, hospital sources said. 

Maderna was allowed to go as his health parameters were normal, they said.

He left in the night and his discharge ticket was prepared later by the hospital administration, they added. 

CBI said the decision to summon Maderna for questioning in connection with the Bhanwari Devi abduction case will be taken tomorrow.

Maderna was quizzed twice by the CBI last week and he had assured that he would cooperate with the investigating agency but was later admitted to the hospital when he complained of chest pain.

Bhanwari Devi is missing since September 1 and Maderna is the main suspect in the case.

On a request by CBI, which wanted the opinion of experts on his health so that it could resume his questioning in the case, a three-member medical team was formed recently to examine the health of Maderna.

His loyalists and family members wanted to take him to the All India Institute of Medical Sciences, New Delhi for 'better treatment' but the CBI wanted its justification.

So the report of the medical team was forwarded to the AIIMS.