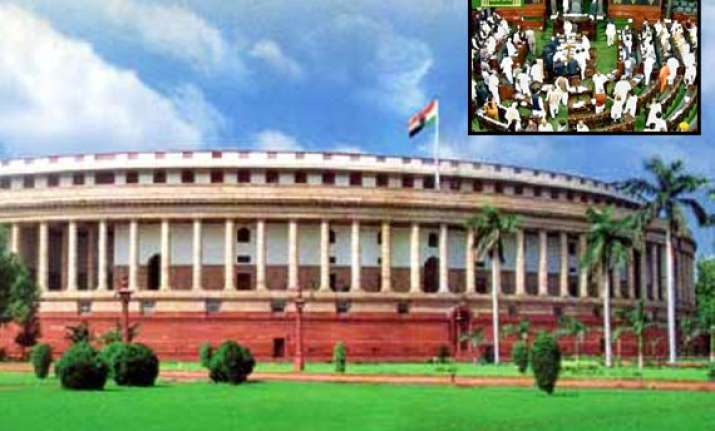 New Delhi, Aug 2 : The Lok Sabha on Wednesday will hold a debate on the pricerise situation under a rule which entails voting on the resolution.

Leader of Opposition in the Lok Sabha Sushma Swaraj told reporters that the discussion and voting on price rise under Rule 184 (which entails voting on the resolution moved) would be held soon after the Question Hour concludes on Thursday.

The BJP was adamant on holding separate discussions on price rise and corruption under clauses which entail voting but the government had certain reservations.

After a few rounds of discussions between the two, the wording of the resolution was tweaked to suit both of them.

"Despite repeated discussions on price rise in the House, the burden of price rise on the common man is continuing. Expressing deep concern over price rise, the House calls upon the government to take immediate effective steps to check inflation that will give relief to the common man," the resolution agreed upon states.

The earlier draft said this "government has continued to increase the burden of price rise on the common man" and that the "House condemns the insensitivity of this government" on price rise.

Senior BJP leader and former Finance Minister Yashwant Sinha and JD(U) President Sharad Yadav will move the resolution on behalf of their respective parties. Sinha will open the debate.

The Zero Hour will be suspended tomorrow to hold the debate.