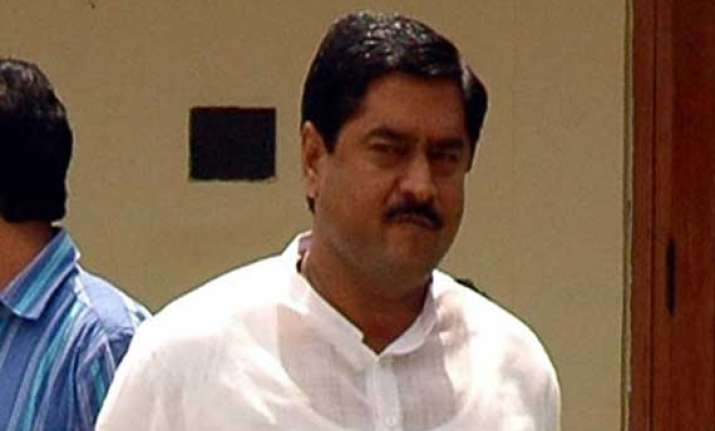 Hyderabad: CBI has served a notice to former Andhra Pradesh minister Dharmana Prasada Rao, an accused in the quid-pro-quo deals involving YSR Congress chief Y S Jaganmohan Reddy, to question him in connection with the Lepakshi Knowledge Hub (LKH) land allotment.
The ex-minister for Roads and Buildings is likely to appear before the agency here today and has reportedly left for Hyderabad from Srikakulam.
Andhra Pradesh government had last year cancelled 8,848 acres of land allotted to the Lepakshi Knowledge Hub (LKH), which had proposed to set up a multi-sector industrial park project in Anantapur district.
The Indu group, the promoter of the project, a Hyderabad-based real estate player, is already under the CBI scanner for its alleged investments into Jagan's firms.
In February 2009, LKH had signed an MoU with the Industries department for setting up a global knowledge hub by providing integrated infrastructure support to a range of activities, including education clusters, science and technology parks, medical, aviation and aerospace and IT parks.
Dharmana, who had been questioned twice by CBI, was named as the accused number 5 in the VANPIC aspect of the Jagan assets case in the chargesheet filed before a trial court by CBI on August 14 last year.
He was the Revenue minister in the YSR regime between 2004-2009, including the period when the VANPIC project was conceived.
It was alleged that as the minister in 2008-09, "Dharmana played a key role in fixing low market price for VANPIC land and acted more in connivance with another accused Nimmagadda Prasad," the CBI had said in the chargesheet.
The case relates to alleged investments made by industrialists and individual investors in Jagan's firms when his father, the late Y S Rajasekhara Reddy, was the chief minister of Andhra Pradesh, by way of a quid pro quo for government favours.