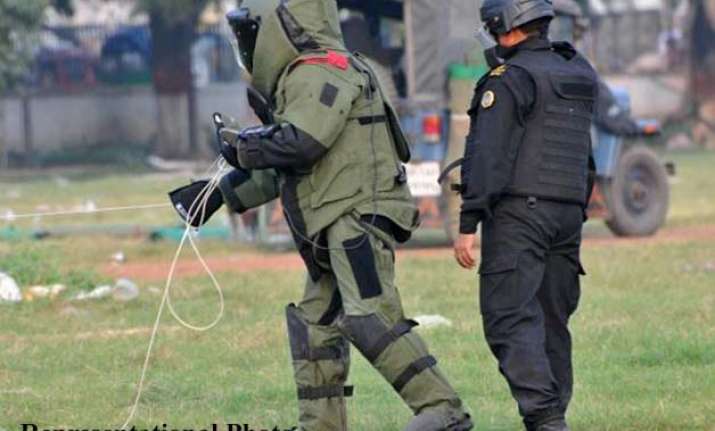 Kolkata: Security forces have seized more than 100 live bombs from Simulia village of Birbhum district in West Bengal.
The bombs have been diffused by the bomb squad. Materials which are used to make bombs have also been seized.
The bombs were kept hidden on the shore of Ajay River. No one has been arrested in the connection yet.
This comes in the wake of violent confrontation between two factions of Trinamool Congress (TMC) for the last two days. The violence has consumed one life and several others have been injured.
Union Home Minister Rajnath Singh yesterday expressed concern over the reports of crude bombs being made in the state.
"The way reports of crude bombs being made in Bengal are coming up, it is a matter of serious concern. We assure the state government all kinds of assistance for the sake of development and improvement in the law and order situation," Singh said at a press meet in Kolkata.