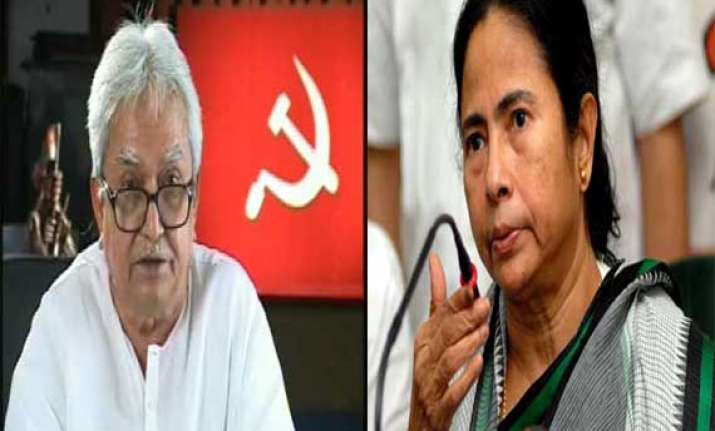 Kolkata: A 12-member Left Front delegation, led by chairman Biman Bose, will Monday meet West Bengal Chief Minister Mamata Banerjee in the wake of post-poll violence in the state that has claimed the lives of four of Left activists.
Asserting that the post-poll violence across the state has reached "alarming proportions", the Left Front has claimed that four of its activists and sympathisers, including a student, have been killed, over 1,000 supporters injured and several hundreds forced to flee their homes.
A Left Front delegation met Governor M.K. Narayanan Wednesday seeking his intervention to save the state from the "emerging anarchic situation" caused by the violence unleashed by the ruling Trinamool Congress.
Monday's meeting will take place at the state secretariat Nabanna.