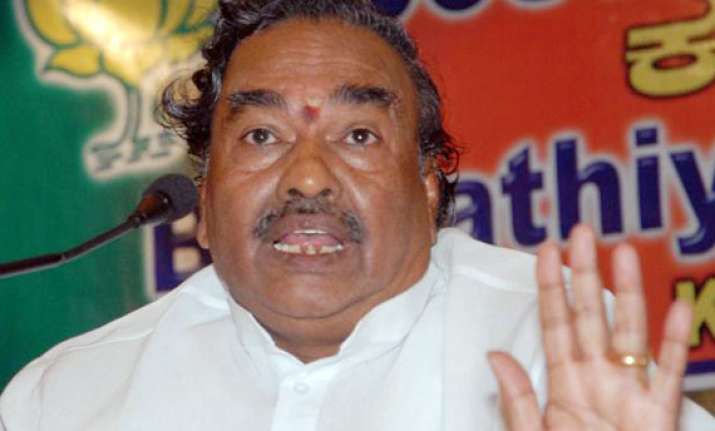 Shimoga, Mar 24: The BJP's Karnataka unit president K S Eswarappa on Saturday claimed that the leadership issue in the state has been resolved and Sadananda Gowda would continue as the Chief Minister for the remaining term.
"Central leaders have spoken to former Chief Minister B S Yeddyurappa and leadership issue has been resolved," he told reporters here.
Replying to a question, Eswarappa said cabinet expansion and appointment to boards and corporations would be done after the budget session, which ends on March 30.
Minister for Medical Education A Ramdas, however, said the crisis in the party would end by April 15.
He told reporters in Mysore that after the crisis ends, party leaders would undertake a state-wide tour "to express regret over the political developments that had hit BJP."