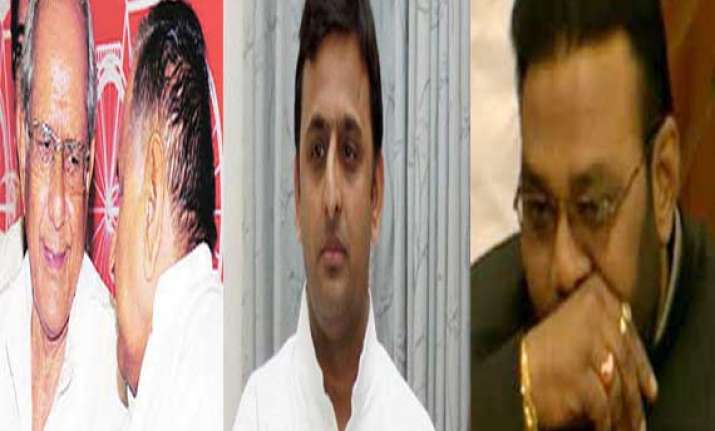 Lucknow: Uttar Pradesh chief minister Akhilesh Yadav this evening sacked two of his ministers from his cabinet.
Agriculture Minister Anand Singh, an ex-ruler from Gonda, was dismissed because his son Kirti Vardhan Singh has joined BJP.
The sister-in-law of Stamps and Registration Minister Manoj Paras also recently joined the BJP, because of which he was sacked, sources said.
Manoj Paras, elected from Nagina near Bijnore,  is an accused in a rape case which allegedly took place in 2006 in Bijnore.
The state government early this year withdrew the rape case against its minister.
Paras later went on an all-expenses paid junket with his colleagues to Europe.
Agriculture Minister Raja Anand Singh's son, Kirti Vardhan Singh  while joining the BJP before quitting the SP, had said: "It is certainly not a political party, but a family party. Unless you are a part of the family, you cannot expect any attention."
Kirtivardhan alleged that he had to give a bribe to meet Mulayam Singh Yadav in 2004 though he was a party MP.
"In 2004, when Yadav was Chief Minister, I had to give Rs 5000 in a packet to his personal secretary to meet him in the capacity of MP," said Singh.