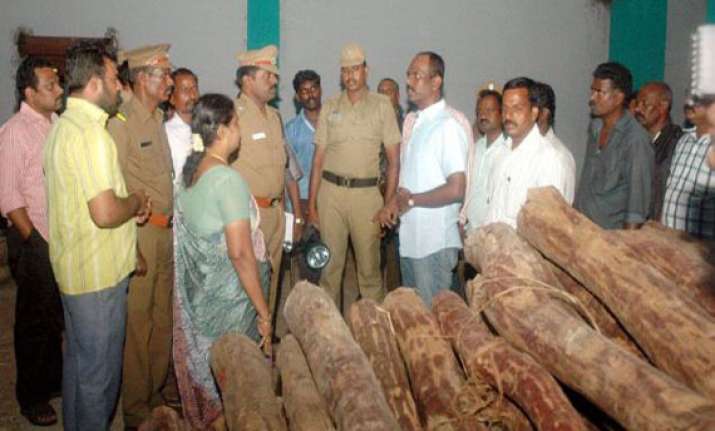 Mumbai: The Customs officials today seized 10 tonnes of red sanders wood at the Jawharlal Nehru Port Trust (JNPT).
The contraband was headed for South Asian countries.  
Special Investigation and Intelligence Branch, acting on a tip-off, intercepted two containers and seized the sanders worth over Rs 10 crore, an official said.  
"The container was a refrigerated container, popularly called as reefer," he said.
The smugglers had resorted to 'factory stuffing' wherein the contents of the containers are checked in the factory itself by customs officials, who later seal the container.
"We found that the seal of the container has been tampered with and suspect that the contents were replaced with sanders en route," said the official.