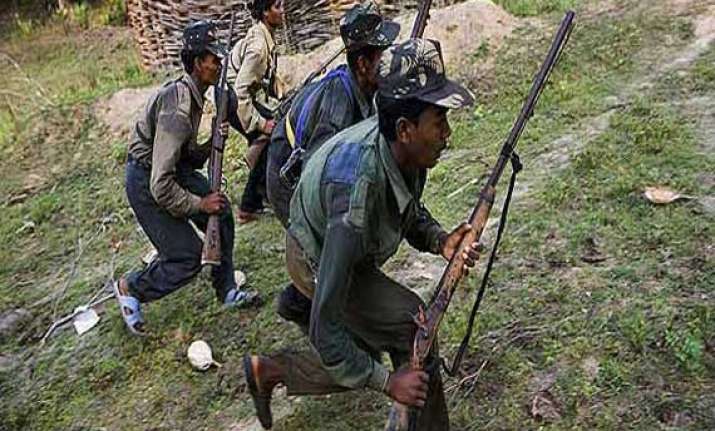 Raipur: A strong squad of Naxals today fired on a CRPF camp in Chhattisgarh's Sukma district, injuring a trooper.
A squad of about 80 armed Maoists surrounded a Central Reserve Police Force (CRPF) camp in Sukma's Burkapal village and fired heavily, official sources said.  In the ensuing firing, one CRPF jawan was injured, they said.
Some Naxals are also suspected to have been injured.
The injured trooper has been rushed for medical aid.  
The force has stepped up security patrols in the area after the attack that took place around 2:15 PM.  
"The post belongs to the 74th battalion of the force and firing has stopped now," a senior police official said.  
The Bastar area, worst affected by Naxal violence, goes to polls on April 10 and hence the forces are on high alert in the area, the officer said.