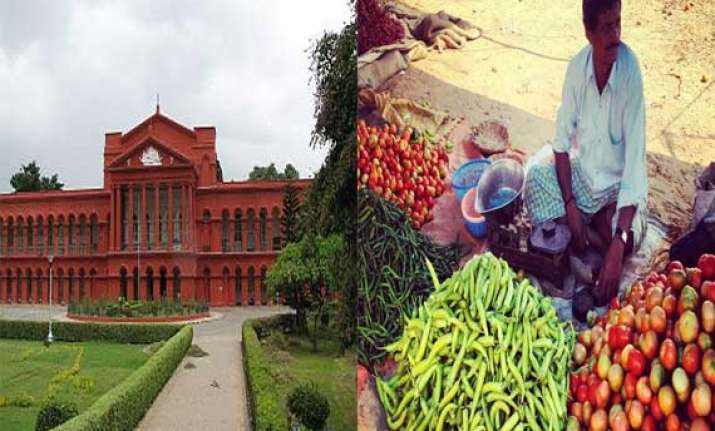 New Delhi: The Delhi High Court Wednesday directed the city government to inform citizens on short-term measures to minimise the presence of pesticides in fruits and vegetables before consumption.
A division bench of Acting Chief Justice B.D. Ahmed and Justice Siddharth Mridul ordered the authorities to widely publicise the recommendations of an expert committee, which had suggested various ways and means for consumers to clean the vegetables and fruits to bring down level of pesticides in food items.
The reports of expert committee pointed out the high content of pesticide residue in vegetables and fruits sold across the capital and also the government's inability to check the poisonous trend.
The court remarking the authorities, including the Food Safety Standard Authority of India (FSSAI), have failed in their duty to protect the consumers against the harmful pesticides, ordered that periodic sample testing should be done in the city and reports submitted to it.
The bench also directed the Delhi government to set up a Pesticide Residue Management Cell (PRMC) under the control of food commissioner of the state which will be responsible for handling issues related to pesticide residue in food articles.