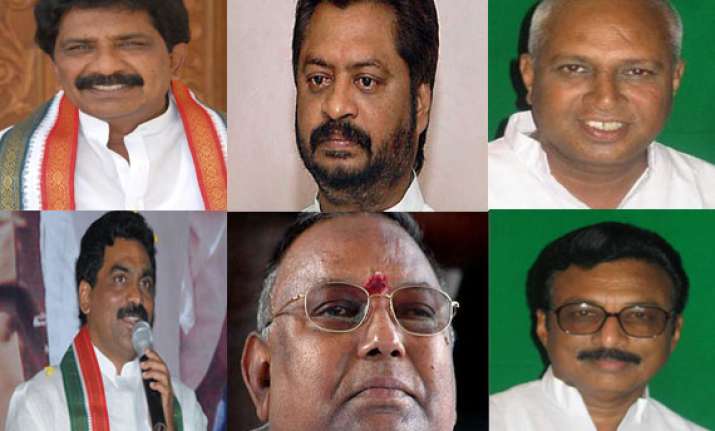 New Delhi: The Congress president Sonia Gandhi today expelled six MPs from Seemandhra region with immediate effect.
They are: Sabbam Hari, G V Harsha Kumar, V Arun Kumar, L. Rajagopal, R. Sambasaiva Rao and A. Sai Pratap.
These six Congress MPs have been staging protest in Parliament for the last several days over Telangana issues.
These MPs have been obstructing the proceedings in Parliament regularly.
The Telangana Bill will be introduced on Thursday in Lok Sabha, and this step has been taken as part of preventive measures to stop the
members from protesting.