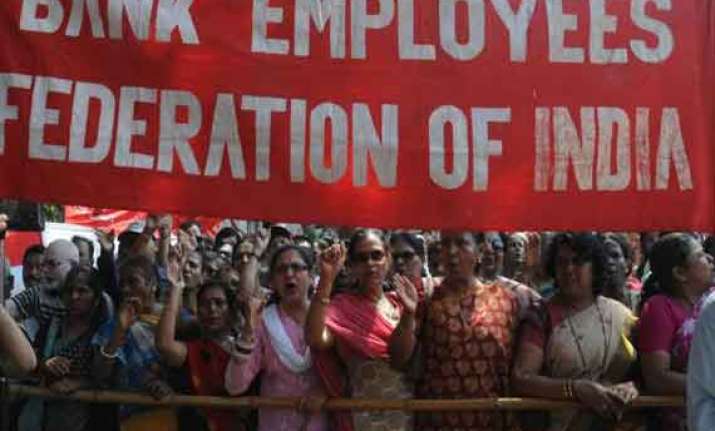 New Delhi: Banking operations across India were hit Monday as members of an umbrella trade union of 47 banks began a two-day strike, opposing the proposed banking sector reforms and demanding immediate revision in wages.
Over a million bank employees and officers working in 27 public sector banks, including the State Bank of India, 12 private and eight foreign banks and regional rural banks struck work, the United Forum of Bank Unions (UFBU) said.
UFBU is the umbrella organisation of five employee unions and four officer unions of state-run banks. All nine unions under its aegis have given the strike call.
Even though ATMs were functional, operations like branch cash withdrawals, deposits and cheque clearances were particularly affected.
"All over the country, about 10 crore cheques worth Rs.7,40,000 crore could not be cleared. In Chennai clearing house, about 90 lakh cheques worth about Rs.64,000 crore could not be processed in clearing," C.H. Venkatachalam, general secretary, All India Bank Employees' Association (AIBEA), told IANS from Chennai.