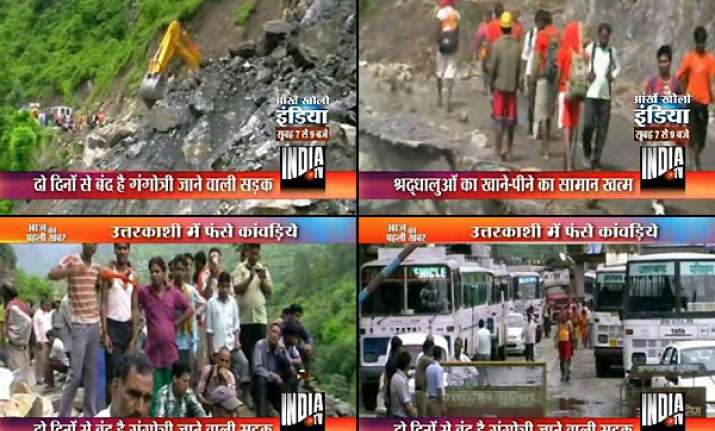 Uttarkashi, Jul 22: Around three thousand pilgrims were stranded in Uttarkashi due to landslides here.

Heavy rains on Monday night in the Himalyan state caused massive landslides blocking the Gangotri and Yamunotri routes at many places.

The Gangotri highway was closed due to heavy landslides at three places between Devidhar and Badethi, leaving thousands of tourists stranded. The Yamunotri highway was blocked at 11 pm on Monday and could be cleared only at 10 am the next morning.

Heavy rains on Monday night blocked the Gangotri highway at Badethi, Bhattinala and Nalupadi. Traffic was repeatedly halted due to several incidents of road caving in near Nalupadi.

Landslides at different places held up traffic on the route.  Thousands of tourists, mostly Chardham Yatra pilgrims, were caught in traffic jams leading to severe discomfort.

The Yamunotri highway was also blocked for about 12 hours due to heavy landslide near Kuthnaur till 11 pm.

Public Welfare Department had to put in huge efforts to clear the rubble to open the highway at 10.30 am the next day.