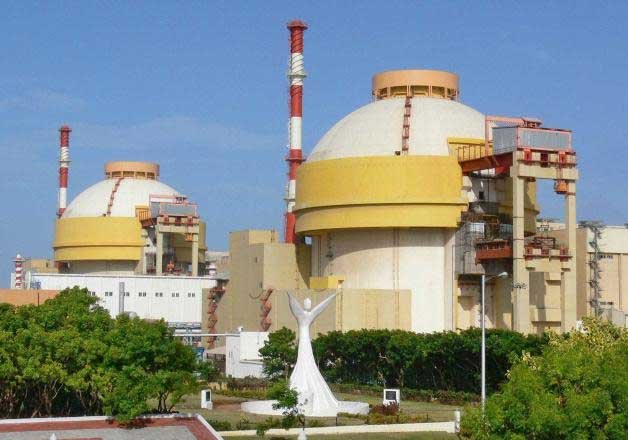 Chennai: Power generation at the first 1,000 MW unit at Kudankulam Nuclear Power Project (KNPP) stopped Wednesday evening due to tripping, said Power System Operation Corporation Ltd. (POSCO) Thursday.
According to POSCO, the first unit tripped Wednesday evening at 7.20 p.m. and is expected to restart Jan 17.
Delayed by several years and start-up snags, the unit was connected to the southern grid and the first unit began commercial generation Dec 31, 2014.
The unit was running successfully since then before it tripped Wednesday.
India's atomic power plant operator Nuclear Power Corporation of India Ltd. (NPCIL) is setting up two 1,000 MW Russian reactors at Kudankulam in Tirunelveli district, 650 km from here. The total outlay for the project is over Rs.17,000 crore.
The first unit attained criticality, which is the beginning of the fission process, July 2013.
Similarly, two 500 MW units of NTPC Tamil Nadu Energy Company Ltd. (NTECL) at Vallur are also out of action, said POSCO.
The first unit of NTECL tripped early morning Thursday and is expected to restart Friday.
The second unit which is not in operation since Dec 10 is expected to generate power Jan 20.
The NTECL is a joint venture between NTPC Ltd. and Tamil Nadu Generation and Distribution Corporation Ltd.