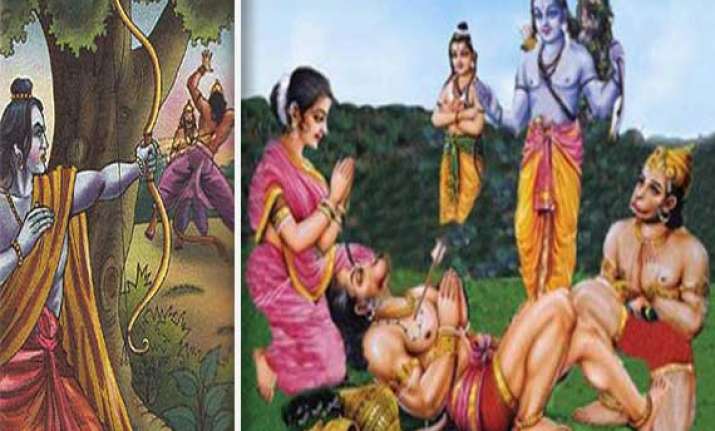 New Delhi: Much has been written and debated about the killing of Baali by Lord Ram from hiding.  
While Ramayana depicts Baali as a great warrior, yet his killing and the objective behind such an act as a way of communicating Dharma is still eluding.
Baali had been known as a good and pious vanara-king, but had been too outraged to heed his brother Sugriva after his brother had sealed the entrance to a cave in which he was fighting a rakshasa named Mayavi.  
Sugriva had mistaken the blood flowing out of the cave to be his brother's, blocked the entrance to the cave with a boulder and left for Kishkindha, assuming that his brother was dead.