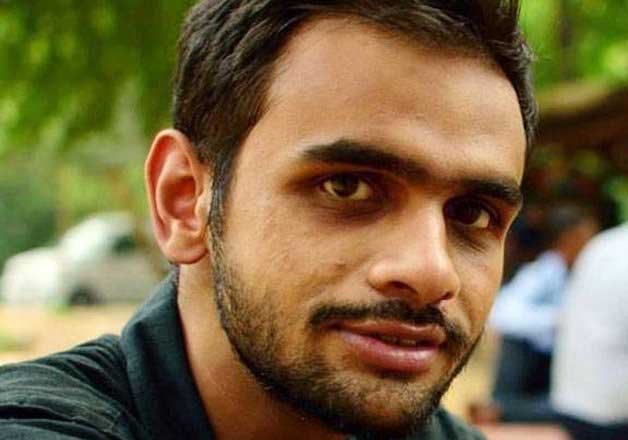 New Delhi: As the focus has shifted from JNUSU president Kanhaiya Kumar to Umar Khalid, a JNU student leader, who is accused of leading the group that raised anti-India slogans on the evenging of February 9 during a controversial event to mark the death anniversary of Afzal Guru.
While demand for Kumar's release is gaining clamour, the demand to arrest Khalid has also started rising.
Earlier, Khalid had appeared on various Television News channels defending the event but he suddenly disappeared after the arrest of JNUSU leader Kanhaiya Kumar last Friday.
This is what Umar told a television channel after February 9 event controversy, "I am not from Kashmir, but what is happening there is Indian occupation of Kashmir. Just like one territory is occupied by Pakistan, another territory is occupied by the Indian State. (Jawaharlal) Nehru's words in 1947 were very clear — Kashmir will be given a plebiscite."
Here is what you need to know about the alleged mastermind of Afzal Guru event at JNU on Feb 9:
1) Umar Khalid, is no Kashmiri, he hails from Maharahtra's Amravati district and was the leader of Democratic Student's Union (DSU) an extreme Left group active in JNU.
2) Khalid's father Syed Iliyas, who moved to Delhi three decades back, runs an Urdu magazine in the capital. He was also a member of SIMI but he resigned in 1985 even before Khalid was born
3) Born in a Muslim family, Khalid is an ultra-leftist and identifies himself as an atheist. According to his father Umar ran into frequent arguments with his family about what he called "ritualistic" practices of Islam. "He hated going by the book… He was questioning everything which led to frequent arguments, even my differences with him.
4) His college and university mates say he was always vocal and believed in extreme left ideology.
5) When anti-national slogans were raised in JNU, Umar Khalid was among the crowd.
6) The 28 year old is a PhD student at the School of Social Sciences at JNU. He also did his MA and MPhil from JNU and has been doing field work in Jharkhand.
7) A former DSU leader, Khalid, resigned from his post in November 2015 along with 10 others and is now doing his PhD at JNU's Centre for Historical Studies.
8) His disappearance led a certain section of the media to claim he was a Jaish-e-Mohammad sympathiser and that he had links with terrorist organisations
9) Although his views on Kashmir are known to everyone on campus, according to some JNU students he would encourage Kashmiri students and those from other parts to speak about their experiences in Kashmir.