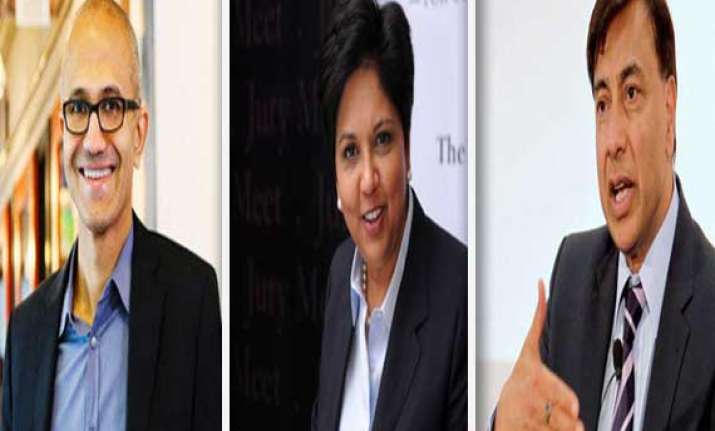 New Delhi: With Satya Nadella becoming CEO at software firm Microsoft, 13 Indian origin persons holding top posts at global corporations manage businesses worth about $350 billion.
Nadella, the Hyderabad-born cricket loving, engineering executive, who has been with Microsoft for over 20 years, has joined the league of Indra Nooyi, Lakshmi Mittal, Anshu Jain and Ivan Menzes, among many other Indian-origin persons at the helm at large conglomerates headquartered abroad.
International magazine Time once termed CEOs as India's leading "export" and said that the subcontinent could be "the ideal training ground for global bosses".