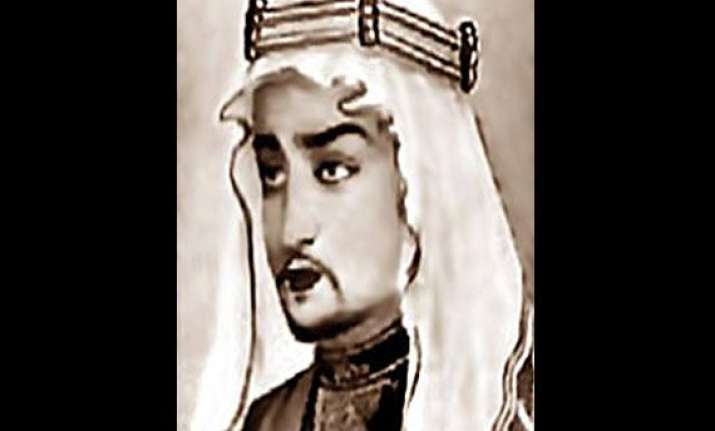 New Delhi: India's first Muslim invader Muhammad bin Qasim, who conquered Sindh in 712 CE, died a miserable death because of the shrewd manipulation of Raja Dahir's daughter Suryadevi, says a Sindhi book.
According to Akhtar Balouch, writing in the Pakistani daily Dawn, after Raja Dahir was killed, two of his daughters, Suryadevi and Pirmaldevi, were captured and sent by the Arab commander Muhammad bin Qasim to his Caliph Walid bin Abdul Malik in Damascus.
Balouch quotes "Chachnama", a Sindhi book published by the SIndhi Adabi Board in 2008, where the death of Muhammad bin Qasim has been mentioned on pages 242-243.
According to the book,  the Caliph of the Muslims called the two young women to his court after a few days. He was smitten by the beauty of Suryadevi, and ordered that her younger sister be taken away.
The book mentions how when the Caliph made sexual advances towards Dahir's daughter, she sprang up  and said: "May the king live long: I, a humble slave, am not fit for your Majesty's bedroom, because Muhammad Bin Qasim kept both of us sisters with him for three days, and then sent us to the caliphate. Perhaps your custom is such, but this kind of disgrace should not be permitted by kings."
According to the book, on hearing this, the Caliph became angry, and immediately sent for pen, ink and paper. With his own hands he issued an order,  directing that, "Muhammad (Bin) Qasim should, wherever he may be, put himself in raw leather and come back to the chief seat of the caliphate."
When Muhammad Bin Qasim received the Caliph's orders in Udaipur, he directed his men to wrap himup  in raw leather and lock him in a trunk before taking him to Damascus.
En route to the capital, Muhammad Bin Qasim, breathed his last. When the trunk carrying Muhammad Bin Qasim's body wrapped in raw leather reached the Caliph's court, the Caliph called Raja Dahir's daughters, and asked them to watch the spectacle of the obedience of his men.
One of Raja Dahir's daughter's then spoke: "The fact is that Muhammad Qasim was like a brother or a son to us; he never touched us, your slaves, and our chastity was safe with him. But in as much as he brought ruin on the king of Hind and Sind, desolated the kingdom of our fathers and grandfathers, and degraded us from princely rank to slavery, we have, with the intention of revenge and of bringing ruin and degradation to him in return, misrepresented the matter and spoken a false thing to your majesty against him."
The author of the Chachnama then writes that had Muhammad Bin Qasim not lost his senses in the passion of obedience, he could have made the whole journey normally, while wrapping himself in raw leather and locking himself in a trunk only when a part of the journey remained to be covered. He could have then proven himself innocent in the Caliph's court and saved himself from such a fate.