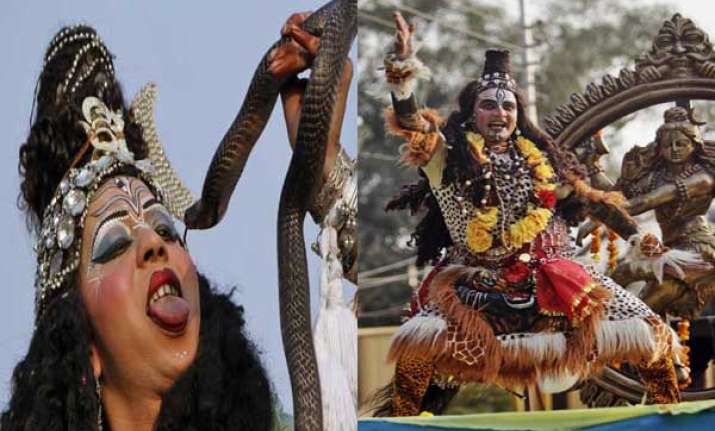 New Delhi:Millions of devotees on Thursday observed a day's fast  and offered prayers to seek Lord Shiva's blessing on the occasion of Maha Shivratri.
This festival celebrates the convergence of Shiva and Shakti on the Krishna Paksha Chaturdashi of Hindu calendar month Maagha.
Devotees offered the Bel or golden apple fruit alongwith  Bilva/Vilvam leaves to Lord Shiva during prayers.
All through the day, devotees chant "Om Namah Shivaya", penances are performed in order to gain boons through  Yoga and meditation, in order to attain life's fulfilments.
Here are some of the pics of  Mahashivratri festival: