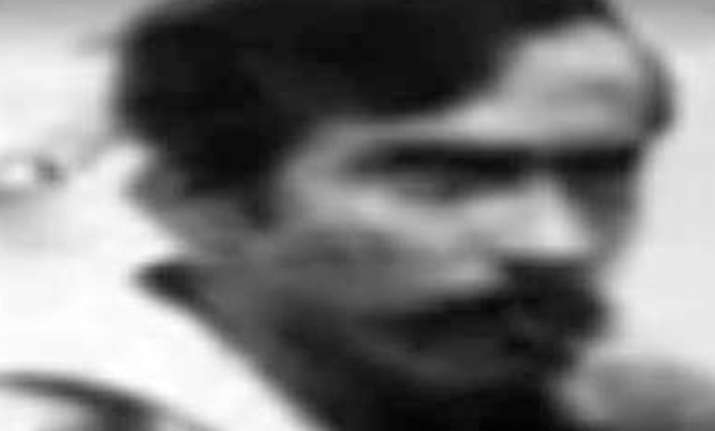 Kolkata, Nov 26: The body of slain Maoist leader Kishenji would be sent to Andhra Pradesh in consultion with his family after the post mortem examination, the West Bengal government decided on Friday as search continued for woman leader Suchitra Mahato in Burisole jungle in West Midnapore district. 

"The body is being sent," Chief Minister Mamata Banerjee told reporters when asked if Kishenji's body would be sent back to his home state.

Chief Secretary Samar Ghosh said that the post mortem would be done tomorrow.

To a question, he said that whatever is necessary would be done to send the body to Andhra Pradesh after talking to relatives.

Ghosh said that there was no need of seeking the permission of the Andhra Pradesh government, "but procedural matters exist."

Asked where the post mortem would be held, Home Secretary G D Gautama said "details are being worked out."

A forensic team would be present during the post mortem. If required a DNA test would also be made. 

The body would be formally identified late tonight by his niece Deepa Rao at the Midnapore Sadar Hospital where it has been taken from the police morgue at Jhargram. 

She was being accompanied by revolutionary poet Varvara Rao. Both arrived here from Hyderabad in the morning along with other Maoist sympathisers.

Additional DGP S Purakayastha said that Kishenji's body would be brought here from Midnapore before being sent to Andhra Pradesh.

Security measures would be taken for bringing the body to the metropolis, he said.

The chief minister held a high level meeting with the chief secretary and the home secretary to review the situation.

Purakayastha said that the security of the chief minister and ten other vvips on the Maoist hit list had been stepped up.

The state government has already sounded an alert in the state after yesterday's killing of Kishenji by the joint forces at Burisole jungle.

In West Midnapore, the finding of a woman's purse believed to be that of Suchitra Mahato, the wife of slain Maoist leader Sasadhar Mahato, led the joint forces to begin a fresh search.

Over 1,100 personnel of the joint forces comprising the 167 and 184 battalions of CRPF, CISF, the CoBRA and allied forces along with sniffer dog Bruno were carrying out the combing operations, for Suchitra, who lived with Kishenji, police sources said.

All health clinics and primary health centres were scoured to ascertain if the injured Maoists had been there, while villagers were being questioned to secure information about the ultras who had fled, the sources said.

Varvara Rao meanwhile alleged that Kishenji was tortured before being killed in a fake encounter and demanded full information from the state government. 

"Kishenji was subjected to inhuman torture as his body bore marks of several injuries and he was killed in a fake encounter 24 hours after being nabbed. I demand a white paper on the killing," Rao told reporters earlier at the state secretariat.

Rao also demanded filing of a case under section 302 in compliance with NHRC norms against those responsible for the killing in a memorandum to the home secretary. 

Alleging that the present state government was closely following the style of functioning of the preceding Left Front regime, he said "I think there is no need for any discussions with the fascist, imperialist and feudalistic government in the present situation".

"Kishenji, (CPI-Maoist secretary) Ganapathy and many others favoured talks which is no longer required in the present situation, nor are interlocutors," he said. 

Maoist state committee member Akash also alleged that Kishenji was killed in a fake encounter and a two-day statewide bandh had been called from November 26 in protest. 

He also demanded an independent inquiry into Kishenji's death.