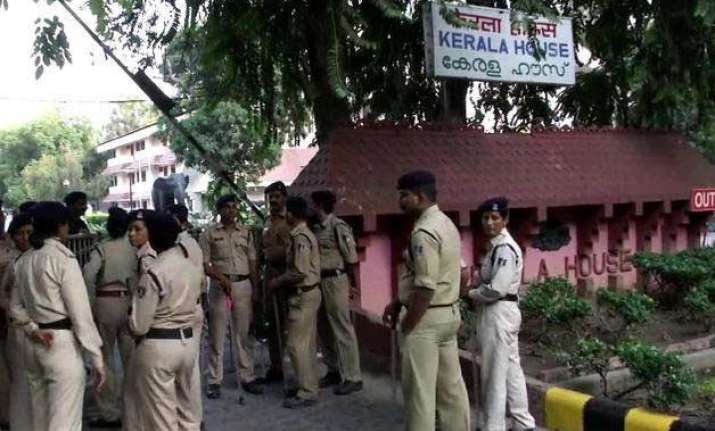 New Delhi: Slamming Delhi Police, who entered Kerala House on a complaint that beef was being served there, people associated with various Malayalee associations and students from Kerala, based here, today staged a protest against the police action.
The participants, who staged their protest outside Kerala House here, raised placards with slogans such as "cultural fascism down down" and "intolerance to the culture and tradition of other is a cancer now".
Srichandran, general secretary of the Delhi Malayalee Association, people affiliated with different Malayalee associations took part in the protest.
About 10 students from premier educational institutions in the national capital including JNU also took part in the protest, Balakrishnan, who is pursuing PhD in Delhi said.
A row erupted yesterday over Delhi police entering Kerala House on a complaint it serves "beef" with a miffed Chief Minister Oommen Chandy condemning the "raid" as "highly objectionable" even as buffalo meat was taken off the state-run guest house's menu.