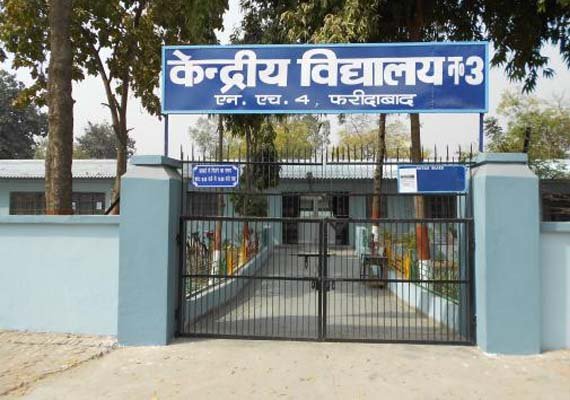 New Delhi: After replacing German with Sanskrit as third language from Classes VI to VIII, Kendriya Vidyalaya Sangathan (KVS) has decided to revive a policy of teaching Sanskrit in Classes XI and XII.
In a communication sent to all Kendriya Vidyalayas, the KVS asked them to hire teachers on contract basis for teaching Sanskrit.
Officials said though there was a policy of teaching Sanskrit as an elective subject, it was not being strictly followed and hence recruitment of Sanskrit teachers was stopped way back in 1980s.
The decision of reviving Sanskrit as an elective in Classes XI and XII was taken at the 99th meeting of the Board of Governors of KVS held on October 27.
"The Board approved the proposal to offer teaching of Sanskrit language in Class XI from session 2015-16 in all KVs having senior secondary classes. Sanskrit (core) will be offered as one of the options in lieu of an elective subject.
For this teachers may be appointed initially on contract basis," the communication said.
The government's decision of replacing German with Sanskrit had come under a lot of critisism from various quarters though HRD minister Smriti Irani asserted that they were abiding by the National Policy of Education and the three language formula.
Meanwhile, the Supreme Court asked the Centre to clarify the implications of its decision to introduce Sanskrit in place of German as the third language in Kendriya Vidyalayas on students who will appear for the Class X board examination.
Observing that "no student should be put to difficulty" due to introduction of Sanskrit in the mid session, a bench of justices AR Dave and Kurian Joseph asked Attorney General Mukul Rohatgi to take instructions on the issue and brief it on December 16.