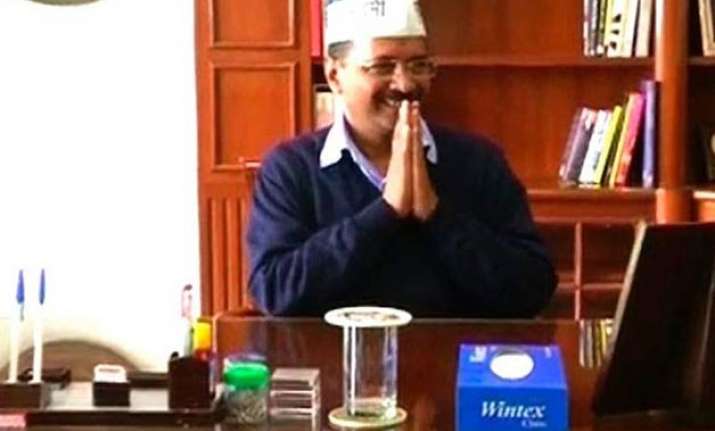 New Delhi: Delhi chief minister Arvind Kejriwal has written a letter to Haryana's chief minister ML Khattar asking him to restore supply of raw water that is released through the Munak canal. Aam Aadmi Party government has anticipated a crisis situation that Delhi faces every summer.
The water to treatment plants in Delhi is supplied by Haryana that caters to areas of West and South Delhi.
In the letter, Kejriwal urges Khattar to take immediate action on the issue. The move came a day after the government announced 20,000 litres free water for every household in the capital.
"Raw water released by Haryana Irrigation Department in the Munak carrier lined channel have suddenly been reduced substantially, leading to major disruption in production of drinking water supply at the water treatment plants of Delhi," Kejriwal wrote in the letter.
The letter further states that despite repeated requests by the Delhi Jal Board (DJB), Haryana has not restored the supply.
The letter further reads, "With the summer season drawing closer, the continued reduction in supply is bound to lead to a crisis situation in Delhi".
Kejriwal has also sought an appointment from Khattar to discuss the issue in person.  
The Delhi high court in December last year had asked Haryana to release water in the 102-km concretised Munak canal, instead of the existing kuchha waterways where a huge amount of water is lost due to seepage.
Haryana had been refusing to switch to the new channel because of Delhi's demand that savings in addition to the regular supply should also come to it.  However, it had started the supply after the court's intervention.