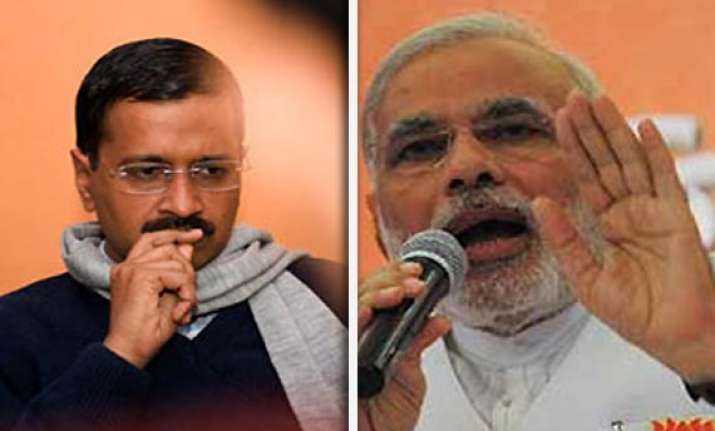 New Delhi: As India inches closer towards general elections, Gujarat Chief Minister Narendra Modi, Aam Aadmi Party founder Arvind Kejriwal and Congress vice- president Rahul Gandhi have emerged as the most searched politicians online, Google said.
According to Google Trends, on a scale of 0-100, Modi scored 65 points, followed by Kejriwal (52 points) and Gandhi (41 points) for the month of February so far.
In January this year, Kejriwal (72 points) was ahead of Gandhi (64 points) and Modi (56 points) in terms of search on Google, the world's largest search giant.
Google Trends records search queries containing keywords related to Modi, Kejriwal and Gandhi and shows the data using graphs. The query numbers are plotted on a scale of 0-100.
"The world's largest democracy is all set for the 2014 General Elections for the 16th Lok Sabha and three leaders who are dominating the national political scenario and trending the most on online search are Modi, Gandhi and now Kejriwal," Google said in a release.
Interestingly, searches on Modi for PM (Prime Minister) were "more than three times" compared to that of Rahul Gandhi for PM.
These elections are likely to be unique because it is no longer a clash between Modi on the one hand and Gandhi on the other. The dark horse -- Kejriwal -- now features prominently as is evident by search queries, it added.