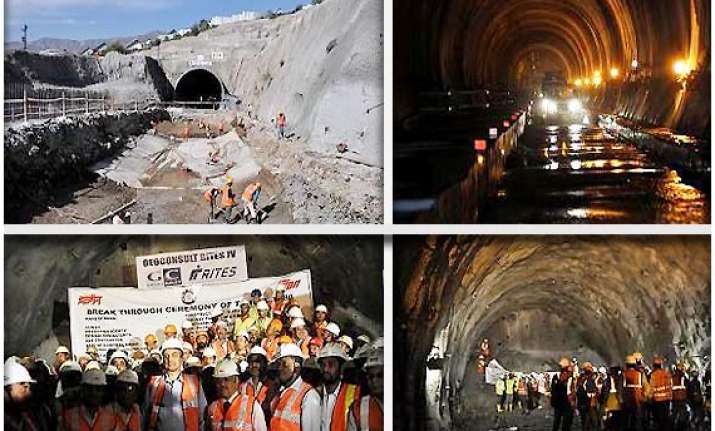 Banihal, June 26: A 11-km railway tunnel across the Pir Panjal mountain range, inaugurated by Prime Minister Manmohan Singh Wednesday, is not only the longest such in India but an engineering marvel and a "dream come true" for the people of Jammu and Kashmir.
It took seven years for thousands of men, most of them highly-trained and skilled in tunnel building, who braved geographical constraints and inclement weather to build the all-weather tunnel.
Some of the tunnel boring machinery - an improved Austrian version - has been used for the first time on such a large scale in the country during the laying of the tunnel.
A three-metre-wide road has also been provided inside the tunnel for maintenance and relief and rescue operations in the event of any eventuality.