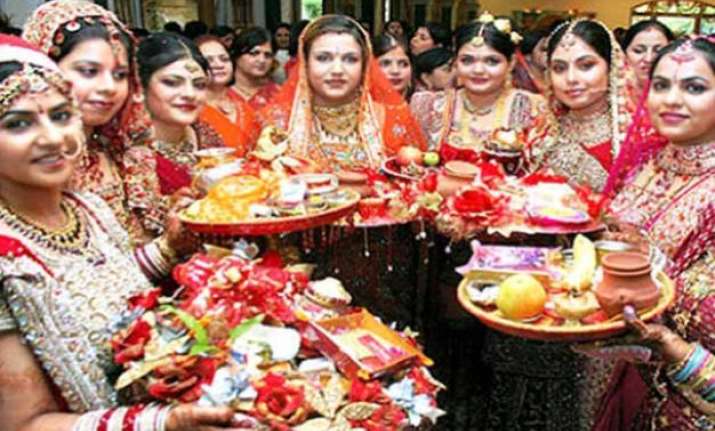 New Delhi: While the entire north India is indulged in celebrating the festival of Karva Chauth, women in Surir town of Mathura district having population of around 12000, are forbidden from celebrating it.
Karva Chauth is celebrated with much fervour in most part of India, especially the North. Women fast for an entire day, not even drinking water, for long lives of their husbands. It is believed that breaking the fast after seeing the moon can bring prosperity in the lives of the married couple.
Surprisingly, a village in Mathura doesn't celebrate it. Stories suggest that it is so because of a 300 year old curse. A man was accused of cattle theft and killed by the villagers, on Karva Chauth when his wife had kept fast for him. An infuriated wife jumped into a pyre and cursed the village that any woman who keeps fast will lose her husband.
Fearful of what the curse might bring upon them, women willingly skip the celebrations. While talking to a leading daily, Sapna Singh,  a primary school teacher from Agra who got married in the district said, "I made a lot of preparations for Karwa Chauth. My parents sent lots of things for me for my first festival, but I couldn't even dress up that day. The people are very strict about the custom and never allow any married women to observe the fast."
Speaking about the lore the village head said, "Soon after the woman jumped into the fire, hundreds of men whose wives observed Karwa Chauth died on the same day. Even those who have a regular fast on Friday will not keep it since Karwa Chauth falls on this day."