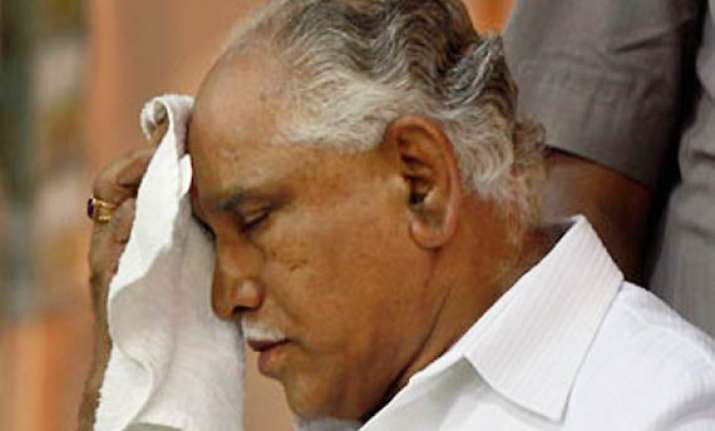 Bangalore, Oct 15: There was high drama inside the Special Lokayukta courtroom today  as the judge directed the arrest of former Minister S.N. Krishnaiah Shetty,  one of the accused in land denotification case involving  B.S. Yeddyurappa.

Shetty was standing in the dock in the court hall and was reading from a copy of Gayathri Mantra when the judged pronounced the order on the rejection of his bail plea and remanded him to judicial custody till October 22.  A shell-shocked Shetty broke down and began to weep.

BJP  MLA Hemachandra Sagar rushed to Shetty's aide to console him.

Minutes later, as the judge was accepting the surety by the accused who was granted bail, there was commotion in the dock area. Shouts for water rang in the court hall as  Shetty had collapsed. Soon, he was provided with a chocolate and was carried out of the court hall.

The judge  N.K. Sudheendra Reddy directed the Lokayukta police to hand over custody of  Shetty to the authorities at Bangalore central jail for providing him treatment.

Yeddyurappa  was not present in the court. He had submitted a medical certificate citing back pain seeking exemption from appearing personally. But after the court issued an arrest warrant in his name, he emerged out of nowhere within a few hours, surrendered, and packed off to jail under full police security.