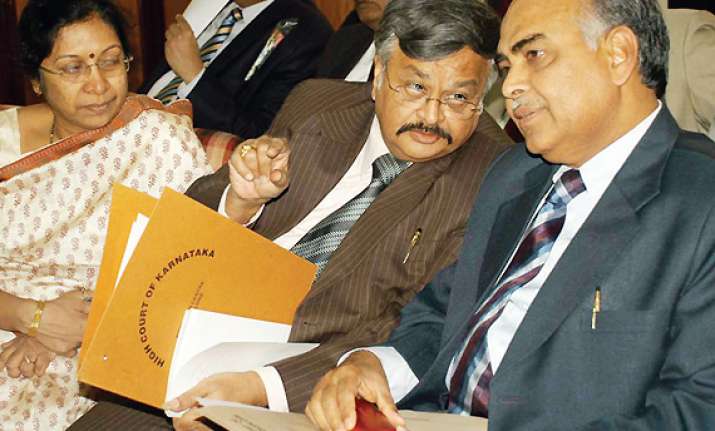 Bangalore, Feb 6: Seeking to end the controversy over his appointment as Lokayukta in Karnataka, former Kerala High Court Chief Justice S R Bannurmath on Monday decided to opt out of the post and requested the government not to pursue the matter. 

In a letter to Chief Minister D V Sadananda Gowda, Justice Bannurmath requested him not to persist the issue with Governor H R Bhardwaj, sources close to Mr. Gowda told PTI in Bangalore.

Justice Bannurmath backed out after Mr. Bhardwaj declared that besides the land row faced by the former judge, he had other reasons to reject the government recommendation to appoint him as Lokayukta.

The appointment of new Lokayukta became a major tussle between the government and the Governor since October 27 after Mr. Gowda recommended Justice Bannurmath's name to fill up the vacancy caused by the resignation of Justice Shivaraj Patil, who was also forced to quit in a land allotment row.

Justice Patil, who was sworn-in as Lokayukta on August 4, quit on September 17 after allegations of securing allotment of a piece of land in his wife's name violating rules, surfaced.