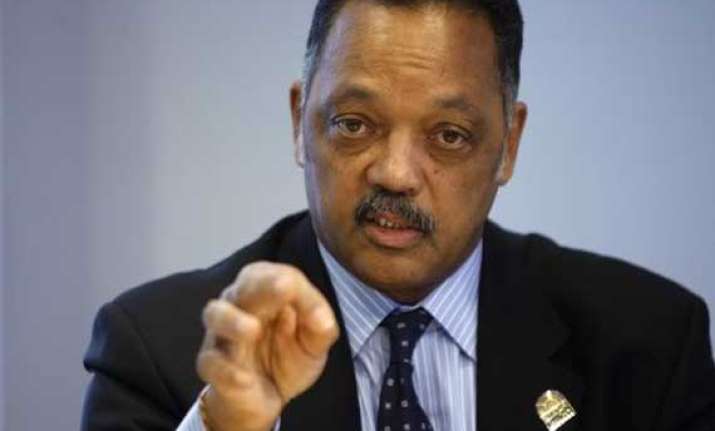 Kolkata : American civil rights activist Jesse Jackson today advised students of the Indian Institute of Management Kolkata to start an online campaign on twitter in an effort to free India from the shackles of poverty and inequality.
"Use the 'PUSHIndia' hash-tag on twitter whenever you write on this subject," Jackson told students of the elite B-school during a lecture here.
On his twitter account, he has already initiated the hashtag to spread awareness on the need to eradicate poverty in India.
Jackson, who had ran for the US presidency elections twice in 1984 and 1988, is the founder of social organisations that merged to form 'Rainbow/PUSH'.  PUSH stands for People United to Serve Humanity.  
He said Gandhi and Netaji fought against injustice without having any resources, but with management education, IIM students can fight and must fight.  Asking them to join the global movement for economic justice, he said "We have globalised technology and now we must globalise human rights, education, women rights, child rights and environmental security." Jackson, who is also a Baptist minister, said India is a free country but an unequal one.
"Inequality is still the source of your pain today.  Your challenge is to move from freedom to equality," he said adding that India has the best minds in the world but people are still trapped in poverty.
Equating poverty with terror, he says countries spend so much on national security, but forget that poverty is the biggest terror before them as it kills people everyday.  "Poverty is the weapon of mass destruction. It weakens and saps the spirit. Literacy leads to liberation, change, hope and future," he observed.