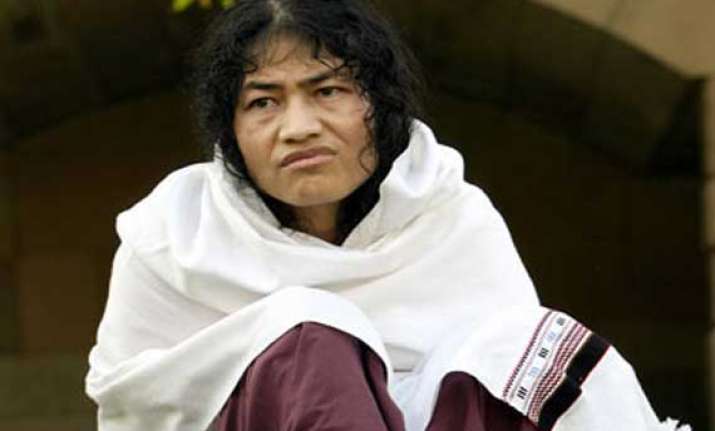 Imphal: Activist Irom Chanu Sharmila, on a fast-unto-death since the past 10 years against alleged rights violations by security forces, wants to meet Prime Minister-designate Narendra Modi to secure his help in getting AFSPA repealed in Manipur, her lawyer said Thursday.
"She has expressed a desire to meet Prime Minister(-designate) Narendra Modi to highlight the sufferings of the people through the imposition of AFSPA (Armed Forces Special Powers Act) in Manipur and in other northeastern states as well," Sharmila's counsel Khaidem Mani told IANS.
"We will seek an appointment with the prime minister. We are hopeful that the prime minister would give Sharmila an audience to listen to her. Sharmila is optimist that the new government will surely heed her words and repeal AFSPA from Manipur," he said.
Sharmila, described as the 'Iron Lady of Manipur', has been on an indefinite hunger strike since Nov 2, 2000 in Manipur, demanding the withdrawal of AFSPA from the state after witnessing the killing of 10 people by the army at a bus stop near her home.