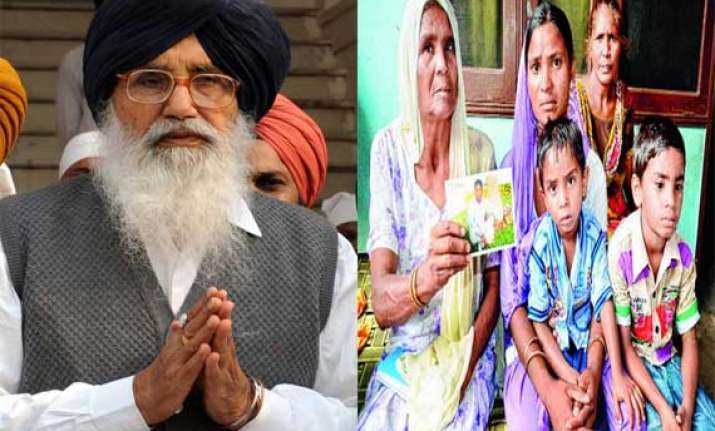 Chandigarh: The Punjab government Tuesday announced that it will give financial assistance of Rs.20,000 a month to the distressed families of 40 Punjabis stuck in conflict- affected Mosul town in Iraq.
Chief Minister Parkash Singh Badal said the assistance would be given to save the affected families from financial hardship when their bread-winners were in crisis in Iraq.
At least 40 men from Punjab have been taken hostage by militants in Iraq's Mosul town. They have been in captivity since June 11.
Badal also directed all deputy commissioners to personally visit the families of Punjabis who have safely returned from Iraq for extending all possible help and support to them.
He also asked his cabinet colleagues to meet the families whose kin were still trapped in Iraq.
Over 700 men from Punjab are still in Iraq and are waiting to return to India.