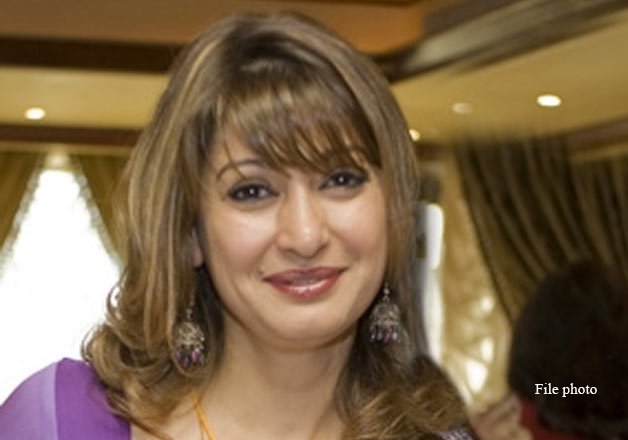 New Delhi: Delhi Police has identified the mysterious 'Sunil sahab', who reportedly met Sunanda Pushkar two days before her death as Sunil Trakru.
During interrogation, Narain, the domestic help of MP Shashi Tharoor had made the disclosure about Trakru's meeting with Sunanda, prior to her death.
Sunil Trakru, a businessman and a close friend of Pushkar, had been questioned twice by the Delhi Police. He revealed that the couple had a fight day before Pushkar was found dead.
Trakru's questioning has also thrown light on Sunanda's controversial stake in Kochi IPL team. 'Sunil Sahab' reportedly told the officials that during their meeting Sunanda was talking about IPL, though he denied having any information about how she had died.
There were allegations that Tharoor used Sunanda as a front to collect Rs 70 crore for helping the Kochi IPL team owners to acquire the team. Following the controversy Tharoor had to resign from the then government.
Earlier, senior journalist Nalini Singh had also mentioned IPL in her statement to the police and magistrate. Singh, with whom Pushkar was believed to be in touch over phone before her death, will also be called to join the probe, police said.
Sunanda had planned to hold a press conference on some 'IPL-related mess' on January 17 last year, the day she was found dead.
Police now plans to examine this lead and is likely to question Tharoor next week.
Reports also suggest that police may interrogate Trakru once again under section160 of CrPC. The cops may even confront him with Tharoor to corroborate their versions.
According to reports, Tharoor and Pushkar fought with each other at Delhi airport after their return from Kerala on January 14. Following this, Sunanda had refused to go with Tharoor to their home at 97 Lodhi Estate.
In fact, she had slapped Tharoor when he tried to persuade her. Later, Sunanda called up Trakru, who arrived at the airport and took Sunanda to Leela Hotel. Sunanda checked into Room No 307 and he was with her only.
Narain, the domiestic help, has emerged as a key figure in the investigations. He told police that on January 15, madam (Sunanda) went to room number 307 with Sunil and later in night she called sahib (Tharoor) and said that 'you are finished Tharoor sahab, I have told the media everything'.