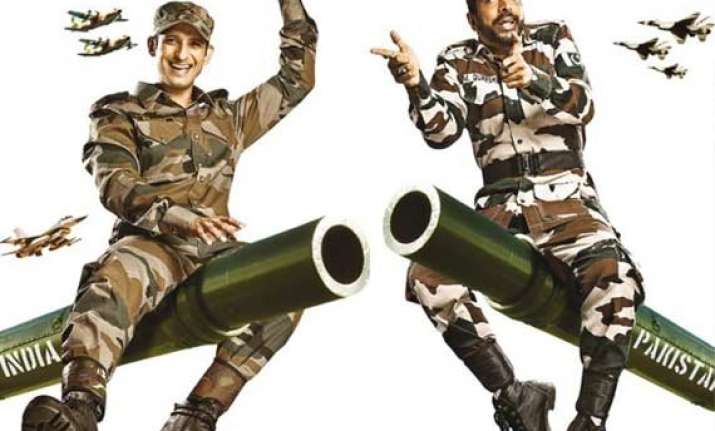 With India-Pakistan battle getting intense at LOC, the hackers seem to start a new proxy war over the internet.
Breaking the cyber security wall is picking up as the latest trend as violation on ceasefire has become a routine quotient.
Started way back in 2010, with hacking of OGRA and CBI website, this Indo-Pak cyber battle between Indian Cyber Army and Pakistan Cyber Army has reached extreme heights with each passing year.
Cyber Security of the two countries has gone for a halt on number of occasions. The recent hacking of website of Press Club of India and Pakistan Peoples Party is a sheer example of it.
It is a strong indicator of cyber space becoming a new battle ground for India and Pakistan.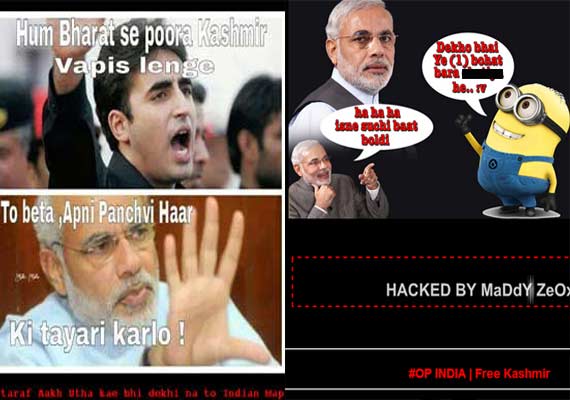 1. Press Club of India VS Pakistan Peoples Party
'Black Dragon', an Indian hacker group, attacked the official website of Pakistan Peoples Party (PPP) and had put memes all over it slamming Bilawal Bhutto for his recent statements on Kashmir.
In response, Pakistani programmers yesterday hacked the official website of Press Club of India and defamed the entire page. They made fun of Indian PM Narendra Modi and raised slogans for 'Free Kashmir'.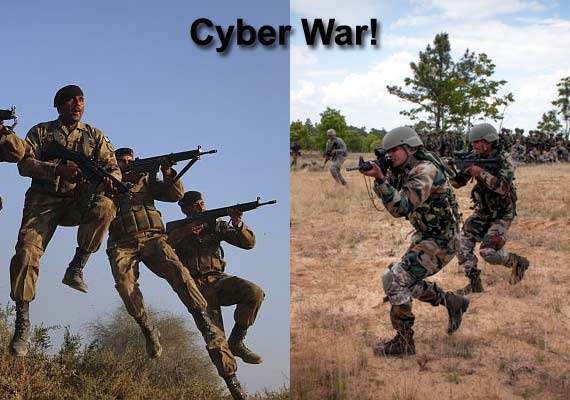 2. Mass Hacking
Indian Cyber Army hijacked 34 Pakistani government websites, including the sites of the navy, maritime security agency, foreign ministry, economic affairs ministry and the chief minister of Sindh.
"Our objective of launching cyber attacks was to pay our homage to the martyrs of 26/11," an unnamed ICA representative later told website Hacker Regiment.
In response, on December 3, the 39th anniversary of 1971 Indo-Pak war, 270 Indian websites were simultaneously attacked by Pakistani programmers.
They left a message reading: "We are sleeping but not dead. Remember PCA? Back off kids or we will smoke your doors off like we did before,"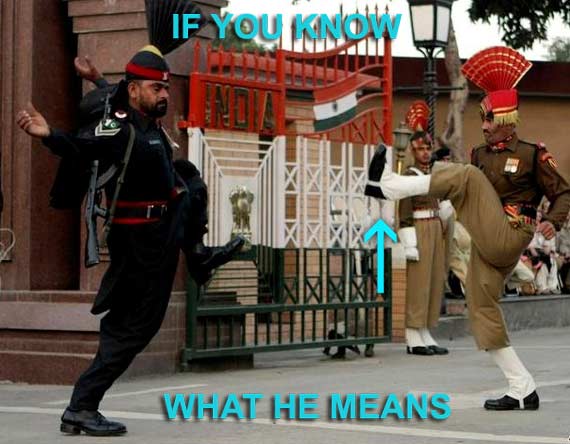 3. CBI (Central Investigation Bureau) VS OGRA (Oil and Natural gas Regulatory Authority)
PCA hijacked official website of CBI and it took one complete month for the premiere investigation agency to get back the site.
In response, ICA hacked the Oil and Natural Gas Regulatory Authority (OGRA), Pakistan's equivalent of India's ONGC.
The examples are endless! However, we can say fighting over Internet in Cyber war is much better than fighting on the border resulting in huge loss of lives and resources.