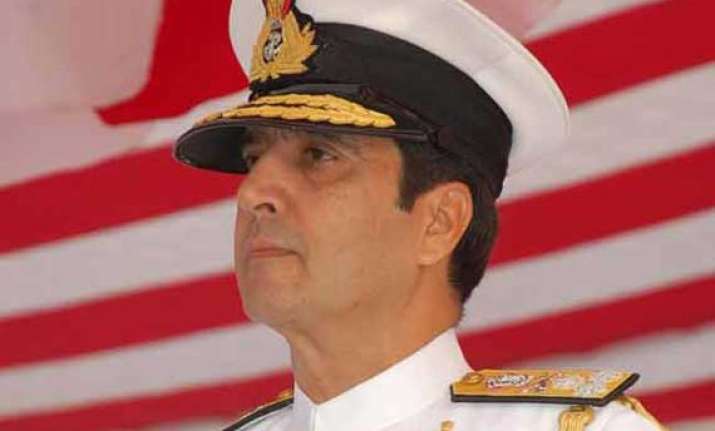 Kochi: India's largest warship—aircraft carrier INS Vikramaditya, is "operationally deployed" along with its fleet of MiG 29K combat aircraft, Navy chief Admiral Robin Dhowan said here today.
"The navy has inducted aircraft carrier INS Vikramaditya which is now operationally deployed with MiG- 29K aircraft embarked and being flown by Indian naval pilots," he told reporters here.
The 44,500-tonne aircraft carrier procured from Russia at a cost of USD 2.33 billion had arrived in India in January this year and is stationed at its home-base in Karwar in Karnataka.
Navy sources said the aircraft carrier has already taken part in one of the war games conducted recently by the Western Navy.