Follow us on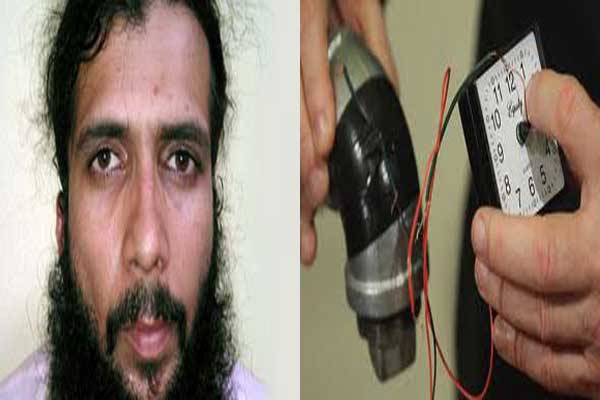 New Delhi: Indian Mujahideen mastermind Yasin Bhatkal alias Ahmad Zarar Siddibappa has told his police interrogators that his outfit  was planning to acquire and detonate " a small nuclear bomb" on Surat .
The Times of India quoting interrogation reports said, Bhatkal told his interrogators that he had asked his boss Riyaz Bhatkal over telephone whether he could arrange "a small nuclear bomb".
Yasin Bhatkal, arrested on August 27 in Pokhra, Nepal, has revealed: "Anything can be arranged in Pakistan. Riyaz told me attacks can be done with nuclear bombs. I requested him to look for a nuclear bomb for Surat."
Yasin, according to the report, said :"Riyaz told me Muslims would also die in the blast, to which I said that we would paste posters in mosques asking every Muslim to quietly evacuate their families from the city."
National Investigation Agency, Intelligence Bureau and special cell policemen from different states have been interrogating Bhatkal for the last four months.
Strategists however take Bhatkal's claim with a pinch of salt given the strong mechanisms that are in place both in Pakistan and India to secure their respective nuclear arsenals.
The newspaper report said Surat was always on Yasin Bhatkal's radar and he had played an important role in preparing 27 bombs along with Atif Ameen in 2008, when serial blasts rocked Delhi, Jaipur and Ahmedabad.
Bhatkal has revealed that IM cadres are regularly given army-level training in Pakistan like handling of pistols, revolvers, AK-47 and explosives, apart from light machine guns, self-loading rifles, and sniper rifles.