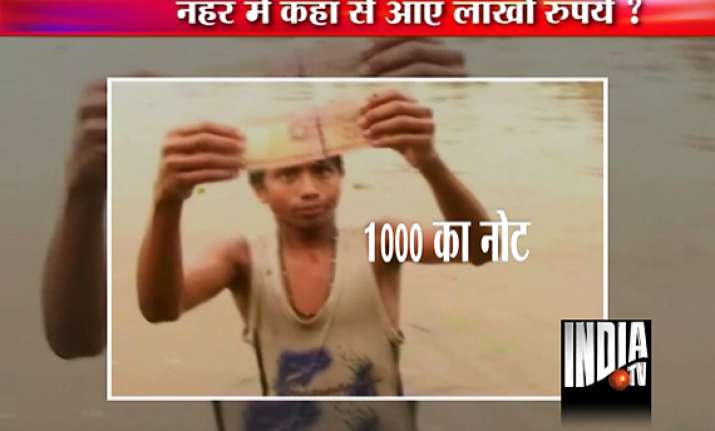 Guwahati, Jun 26: A large number of residents of the city's Chachal area, mostly youngsters, dived into the water body to get hold of currency notes floating in Silsako Beel, a wetland.
It all started in the morning hours when a group of fishermen found some currency notes in the denomination of Rs 1000 and Rs 500 at Silsako beel at Sasal area in the city while they were out fishing there as usual.
The news spread like wild fire and scores of people rushed to the wetland to try their luck and fish out as many notes as they could. Almost everyone got at least one or two notes. The people who found the money claimed that the notes were genuine.
As the local TV channels started beaming the mad rush of people in the water body on the look out for currency notes, a large number of people rushed to the area to witness the development creating congestion on the road even as police started investigation into it.
However, police so far has no clue as to how such a large number of currency notes found way to the wetland that is located near city's Ginger Hotel.